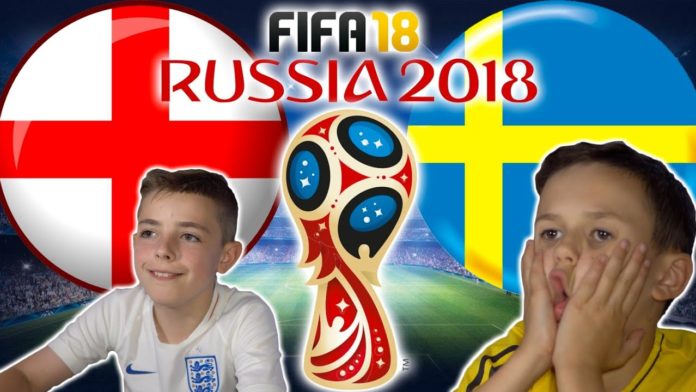 England is all set to come to standstill who face Sweden today in Russia for World cup semi finals. England has not reached the tournaments for last 28 years, the last world cup won by them was in 1966. England will face Sweden without striker Jamie Vardy because of his groin injury. Captain Harry Kane would be single English man after Linker to win the Golden Boot for World cup Top scorer. The main aim of England this time is just to win the tournament.
Sweden is on rank 24th in FIFA rankings. After their win over Switzerland coach Janne Andersson said "They are not satisfied with this win, They have to win World Cup Tournament as well"
It is the first time In the history of world cup that The team of Brazil, Germany or Argentina did not make for Semi-finals. Manager of England team, Southgate winning heart of fans with their sporting behaviour and people are tweeting on social media and sharing polite letters to him. The Twitter Hashtags #GarethSouthgateWould is trending. In 1996 World cup tournament, England's semifinal went to lots of penalties against Germany.
England is through to the semifinals of a World Cup for the first time since 1990. A comfortable win today will raise the hopes even further.
England dominating performance graph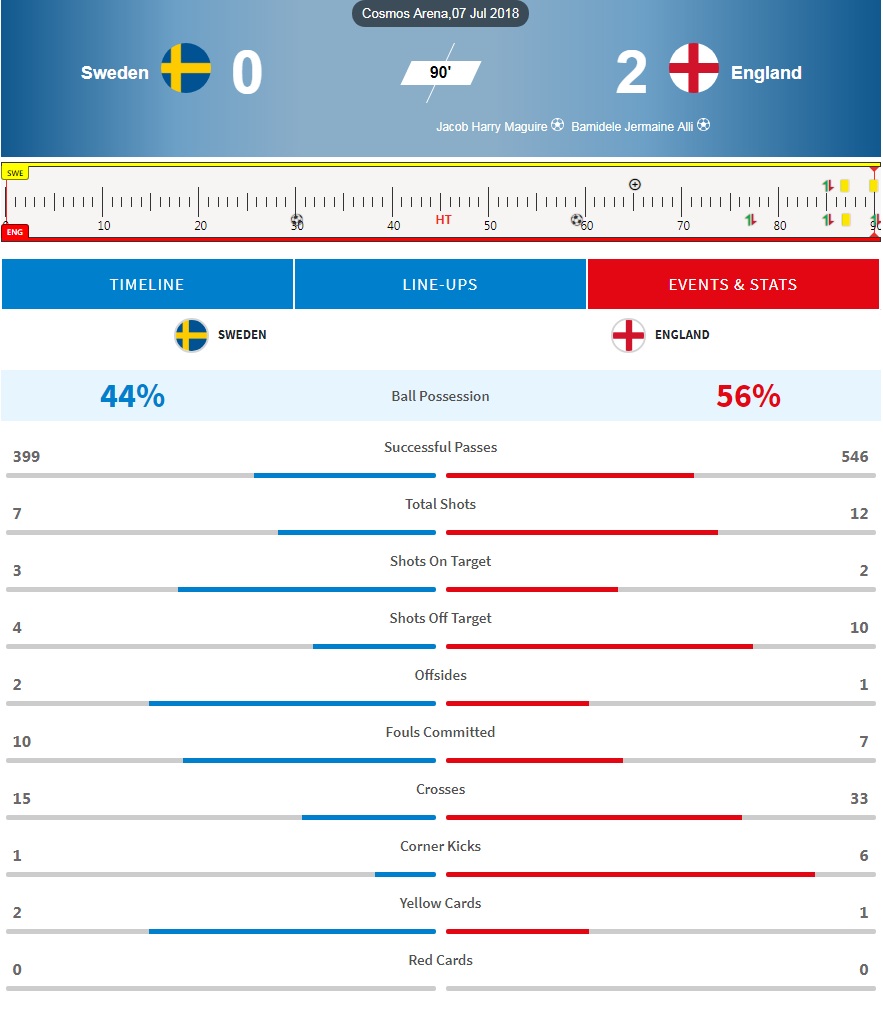 Here Is The Media Rection on Sweden v England
"England have a goalkeeper and they have a striker. With this they can go to the end of the world," wrote Alberto Barbero after Pickford's brilliant display had kept Sweden at bay.
"England have a powerful air force," Barbero added in Marca in a theme that appeared all around the world.
"The supporters in the stands repeated in a continuous loop that they were already on their way to Moscow. The chant included an ambiguity, because both the semi-finals on Wednesday and the final on 15 July take place in the Russian capital."
"England are one of the teams who know where they came from and where they want to go," said Argentina's La Nación.
Now, England will face Croatia as it defeated Russia in penalty shootout.