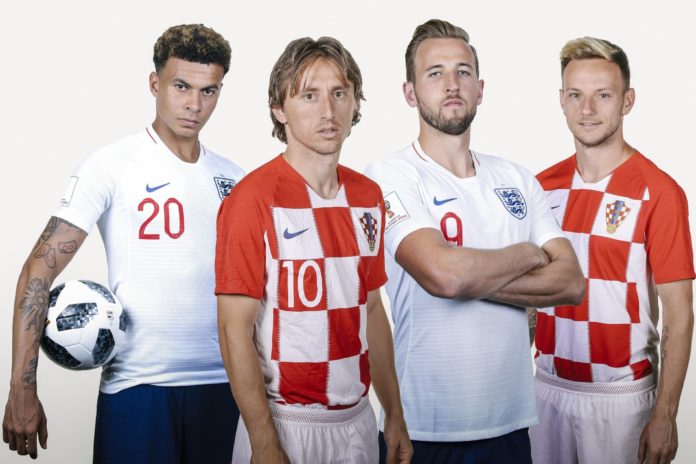 England Lost to Croatia by 2-1
Today, July 11, 2018, second World Cup 2018 semi-final match between England and Croatia. It is the first time that England team reaches World Cup final since 1990 gives the first appearance in World Cup semi-final since 1990.
People from all over the world especially football fans are very excited for this match. This semi-final match starts today at 7 pm BST in the United Kingdom at Luzhniki Stadium, Moscow. It is the second time that England plays in that stadium. Earlier, England defeated Russia in 2007. The football fans have enough time to get back from work and enjoy the match at their desirable places.
England manager Gareth Southgate said,
"We are a team who are still improving. We know where we are".
"We are having success because everybody is working so hard, everybody is working hard on the field."
We are in this position because guys that are in the squad like (Gary) Cahill, (Phil) Jones, (Danny) Welbeck, (Nick) Pope, (Jack) Butland, (Danny) Rose, the older ones, have been exceptional in their mentality, their attitude to support the team, to train every day.
"Even though they've not had as much game-time as they would have liked, they are as much of a reason why we are where we are.
"I think that collective has been key. All of the support staff, all of the players are really tight. We've built that and to get through the two games we've had this week needed all of that because we're not the finished article.
"We don't have renowned world-class players yet, but lots of good young players who are showing on a world stage that they're prepared to be brave with the ball, try to play the right way, have shown some mental resilience as well over the last few weeks.
"We know that in years to come, they are going to be stronger. But today was a huge opportunity for us and it was not something we wanted to miss out on."
England vs Croatia history and past results
There are seven matches held between England and Croatia in which England won 4, Croatia won one and 2 matches drawn.
These both teams met last in 2010 World Cup. England defeats the Croatians 5-1 thanks to braces from Frank Lampard and Steve Gerarrd, and one from Wayne Rooney.
England has won the most recent pair of fixtures by a combined score of 9-2. A decade ago, England team player Walcott scored a memorable hat-trick in Zagreb.
So, England fans keep supporting your team as Football's coming home and you will get the free party in the heart of Liverpool. Stay tuned for more updates!!