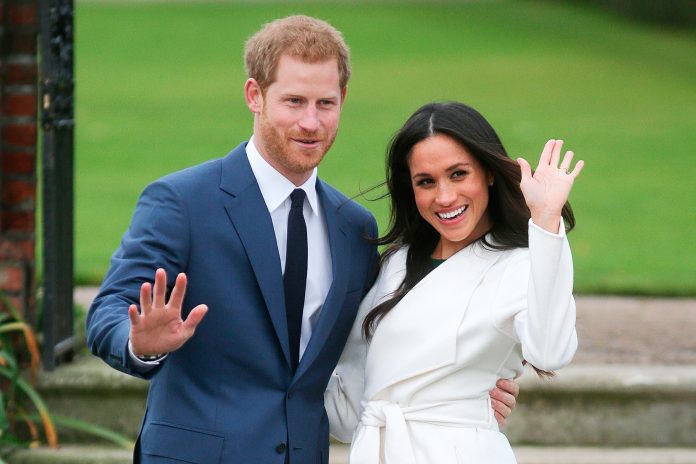 Wedding bells are ready to ring at the royal house as the wedding of Prince Henry of Wales and Meghan Markle is due to take place on this Saturday i.e. on 19 May 2018.
Here are the brief details about the Royal Wedding
When is the Royal Wedding?
The Royal Family have announced the wedding to take place on Saturday, May 19.
Wedding time and venue
As per the reports, Prince Henry and Meghan will say "I do" at St George's Chapel in the grounds of Windsor Castle. They will marry at midday.
Route of wedding
The couple will arrive at the venue by travelling through Windsor in a carriage. This carriage procession will travel via the route including Castle Hill, High Street, Sheet Street, Kings Road, Albert Road, Long Walk and back to Windsor Castle.
The marriage of Prince Harry and Ms. Meghan Markle will take place at St. George's Chapel, Windsor Castle in May 2018.

— Kensington Palace(@KensingtonRoyal) 28 Nov 2017
How to watch Prince Harry and Meghan Markle's Royal wedding
Those who are not lucky enough to be invited at Windsor are able to catch the live glimpses of all action from your own sofa at home as the wedding will be broadcast live on networks around the world.
How to watch the Royal wedding from the US or other parts of the world
BBC America will broadcast a live simulcast of the UK's BBC One from 4:15 E.S.T (1:15 PT), and HBO begins their live coverage at the more accommodating time of 7:15 E.S.T (4:30 PT).
As per the news, almost 200 cinema screenings across the US have planned at 10 am (local time) screening of ITV's broadcast, after only a few hours when the events unfold in Windsor.
Schedule of Royal wedding coverage on various news channel
BBC
Huw Edwards will host coverage for BBC TV. On BBC Radio, Chris Evans and Scarlett Moffatt will co-host the event.
ITV
Phillip Schofield and Julie Etchingham will host coverage for ITV.
Sky
Kay Burley, Anna Botting and Alastair Bruce, among others, will host coverage for Sky.
CBS
Coverage will begin at 4 a.m. EST with CBS Presents "The Royal Wedding".
ABC
Coverage will begin at 5 a.m. EST with a special edition of Good Morning America.
NBC
Coverage will begin at 4:30 a.m. EST with a special edition of The Today Show.
About venue decoration & wedding cake
As per the announcement, the floral designer Philippa Craddock will serve flowers for the wedding which include white garden roses, foxgloves and peonies. The royal couple planned a lemon elderflower cake made by pastry chef Claire Ptak, from the London-based Violet Bakery.
Post wedding events
Post to royal wedding traditions, the royal couple will return at St George's Hall for the reception organised for congregation guests. As per the news, Prince Charles has planned a private evening reception for the couple and close friends and family.
Latest Buzz about Royal Wedding
ROYAL WEDDING: Prince Harry arrives at St. George's Chapel with Prince William, his brother and best man, ahead of the younger prince's #RoyalWedding to Meghan Markle. https://t.co/Mj3gzMmdhA pic.twitter.com/BvG6nTTvo4

— World News Tonight (@ABCWorldNews) May 19, 2018
The royal wedding is only 6 days away and we can only imagine the type of gifts they'll receive! Which products would you add to your gift list if you won one of our £500 vouchers? #RobertDyasRoyalTreatment #win #RoyalWedding pic.twitter.com/UCK8UVUC2J

— Robert Dyas (@RobertDyas) May 14, 2018
Go inside The Royal Kitchens at Windsor Castle as Royal Chefs prepare for The Wedding of Prince Harry and Ms. Meghan Markle → https://t.co/uq5vNcc1Cz #RoyalWedding pic.twitter.com/PiSBLxtvd7

— The Royal Family (@RoyalFamily) May 14, 2018
Wedding to cost around ₤500,000 as per the expert estimate the royal family have already announced that they will pay for the wedding.