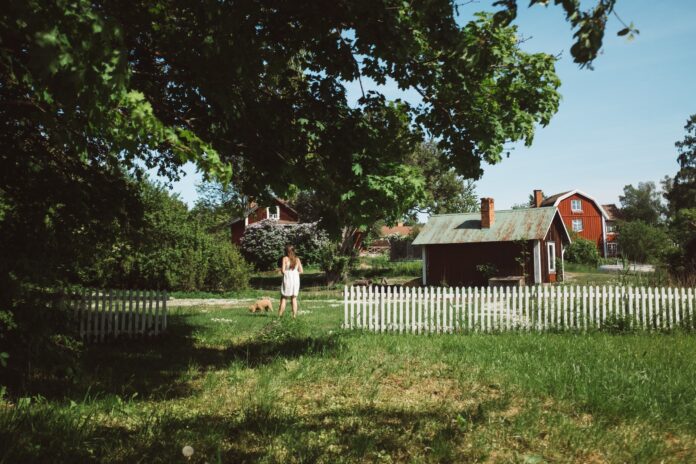 Make the most of your summer house all year round
Summer houses have become increasingly popular over recent years, particularly during the pandemic when we were spending more time at home and in our gardens. But why only embrace your summer house during the summer months?
With bright clear weather and warmer days across spring and summer, there comes the prime opportunity to enjoy our gardens once again. In between the spring pruning and tidying, why not enjoy a drink and relax in your summerhouse? It's an ideal space to entertain, relax or even work as the evenings draw out.
How tube heaters can create a welcoming environment in your summerhouse
Summer houses don't have to be relegated to summer; you can enjoy them during the cooler months with some cost-efficient heating options. As many summer houses are made from wood, the options you entertain must be fire safe.
Tube heaters are an ideal option for a summerhouse as they are very easy to install. All you need is electricity in your summerhouse and our specially designed wall mounting brackets. The design of our tubular heaters means they can be affixed to the wall and are out of the way, allowing you to utilise the space of your summerhouse.
Tube heaters are the ideal investment for your summerhouse as it means you can enjoy the space almost all year round without the need for multiple layers and blankets to keep warm. This can be the ideal space for some quiet time or to catch up with friends and family.
Whether you have a summerhouse or are thinking of investing in one, tube heaters are a good addition to help you make the most of it.
What can I use my summerhouse for?
If you're thinking of adding a summerhouse to your home but are not quite sure how you would use it, there are multiple options, especially if you can create a comfortable environment all year round with your tube heaters.
With more of us working from home, we are all looking for space to work, but without a spare room or quiet corner, this can be difficult. Why not build your own office in the garden? This is an ideal option because it helps create a divide between work and home so you can enjoy a work/life balance.
Many of us made use of the 'garden bar' during the pandemic, a summerhouse can make a great home bar and means you'll be sheltered if it starts to rain, or the wind gets up.
Or need a quiet space away from it all? A summerhouse can make the perfect den to enjoy some peace and quiet – whether you're enjoying a good book or movie or even just want to concentrate on something. Alternatively, it can be a place for noise and a hangout for the kids when they have their friends around!