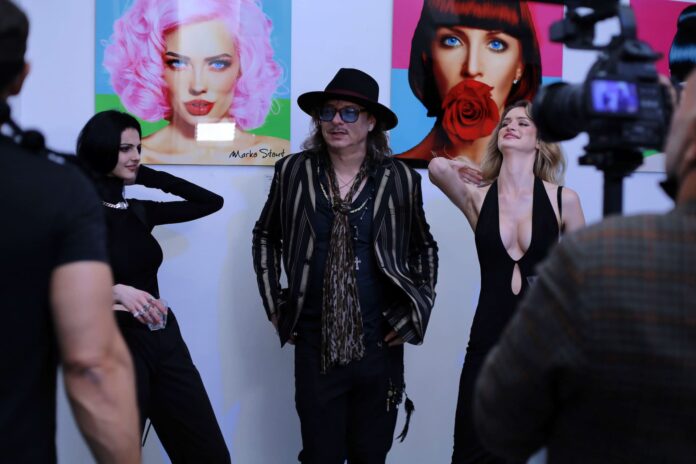 An artist is only successful if his art speaks volumes about his personality and creates an impact on his audience. He must not know any bounds or restrictions, and his work should reflect the freedom of speech and expression. If you are an artist or an admirer of art, you probably already know about the hottest New York artist who has set a benchmark in the art industry. He has covered a variety of domains, including print, sculpture, films, fine arts, photography, and almost every other medium.
Marko Stout is a popular name in the artist community, having won plenty of laurels. He is one unapologetically creative artist who delivers a remarkable aura in all his art pieces with bolder and brighter hues. His work focuses primarily on urban life, and he depicts the views of the people in New York city through each piece he curates. The contemporary designs and the vibrant colors catch your eye from afar it sure stays in your vision even when you close your eyes.
A Few Things You Should Know About This Exceptionally Great Artist
Marko's contribution to the world of art is unmatchable. The primary reason for this is his expertise in almost every field of art. If there is any such thing as a master of all trades, this contentious and cool artist is the one! A few things you should know about his work are:
He has multiple solo galleries in different parts of the world, including the USA, Japan, Europe, and Hong Kong. He has also been a part of many exhibitions around the globe, and his contribution has always been exemplary.
He is a game-changer artist who changed the perspectives and how people look at a piece of artwork. Renowned magazines and critics compare his work with Andy Warhol, a legendary pop artist who turned his art into an expression.
Marko is one of the very few artists who incorporate digital technology in his work to make it aesthetically exceptional and in compliance with modern-day trends. He also infuses his artwork into the aluminum with the aerospace quality grade, making it his vivid signature mark.
You can rightfully call his artwork 'contemporary art' which is very much in sync with the present-day trends and scenarios. It is a challenging genre in itself as there is a need for an artist to characterize it accurately, explaining to the audience what exactly the art wants to convey. However, when it comes to Marko Stout, he effortlessly does justice to it and leaves his audiences astonished every time.
Marko has a huge fan following from the common mass and the celebrity population. Celebrities from varied domains and industries follow Marko and admire his work. His long list of influential followers includes the Kardashians, Debra Messing, Ru Paul, and Paula Abdul, and the list continues. The impressive artwork and an excellent track record make Marko a renowned and artistically efficient artist in New York City. You can admire his work and explore the new dimensions of art.