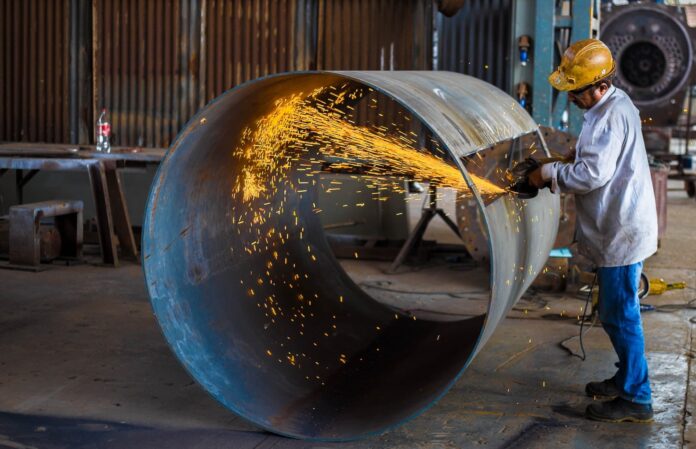 We're extremely popular with customers looking for sheet metal fabrication services. Here are the secrets to our success.
We work on projects of all sizes
Here at LL Potters, we work on projects of many different scales and complexities. Whether we are working on the first initial prototypes for a brand-new client or delivering hundreds of components to one of our long-standing customers, we can do so with ease. We are flexible in our approach, and the supply that you need can be scaled up and down depending on your circumstances at the time. No job is too big or too small for us to handle, and we rise to the challenge with aplomb every single time.
The latest technology
One of the many benefits of using our sheet metal fabrication services is that we can utilise the latest technology during the manufacturing process. We have built up a first-class reputation during our years in the industry, and our desire to better our efforts has seen us invest in some of the best tools and machinery in order to tackle even the most complex designs with total accuracy.
Years of experience
We have years of experience when it comes to sheet metal components, making us one of the most trusted companies in our field. Our team have an incredible amount of knowledge to draw upon, and this allows them to work quickly and with confidence. However, we don't cut corners at any stage. We know how important it is to maintain high standards and a commitment to quality throughout the entire process.
Working in different industries
One of the reasons we can attract so many customers is our work across a wide range of different industries. We know that no two customers, even if they are working in the same field, will be looking for the same thing from us. That's why we make the effort to get to know everyone that we work with, listening carefully to their requirements and using our experience to deliver a service that is tailored to their exact needs.
A constant supply
When it comes to sheet metal fabrication, we can ensure that you have the supply that you need all year round. When you work with us, you can schedule deliveries across multiple dates, ensuring that demand is met on time, every time. We can offer Kanban systems to manage the medium, long, and regular-term supply of goods, so you can be sure that what we deliver will be just what you need – no more and no less.
Find out more today
If you want to find out more about us and our services, then please do get in touch with our team today. We would love to hear from you and help in any way that we can, and we will give you all the information you need to proceed with total confidence.