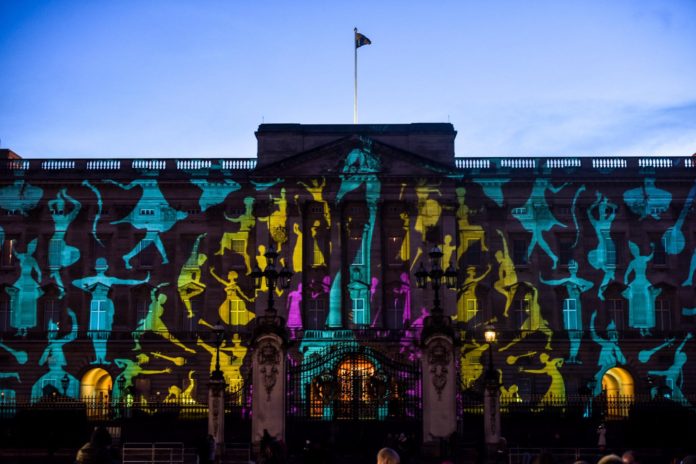 Her Majesty and The Duke of Edinburgh have hosted reception at Buckingham Palace to inaugurate the UK-India 2017 Year of Culture.
All members of the Royal Family including Queen herself met people from different fields of work which includes performing fashion, arts, literature, food and sport to celebrate the profound cultural tie in between UK and India.
The Duke and Duchess of Cambridge, The Earl of Wessex, Princess Eugenie, The Duke and Duchess of Gloucester and Prince and Princess Michael of Kent also added their presence at the reception.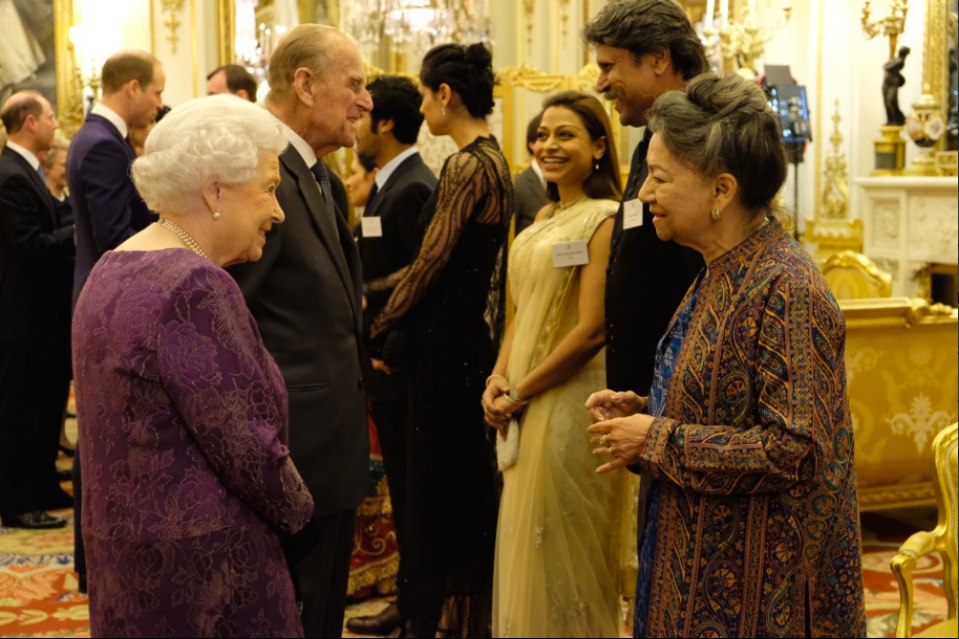 In the event, guests were served with special Indian menu of canapés prepared by Royal chefs working alongside chefs from Veeraswamy, one of UK's oldest Indian Restaurant and cherry on the cake was Indian-themed performances.
In front of Buckingham Palace a big art projection was designed which is featuring India's national bird Peacock. Earlier in the same day the Band of the Grenadier Guards played a selection played Indian themed music which included tracks from the film Slumdog Millionaire.
Studio Carrom, who was appointed to make the projection said: "We wanted to ensure people knew this was about India, but which would also surprise and intrigue people, encouraging them to follow the UK/India Year of Culture. It needed to be cool and contemporary as well as referencing India's rich cultural heritage. We were drawn to the idea of performance and dance as it encompasses different people and traditions that make India such a diverse and unique country."
The reception that marks the year of events is celebrating in both India and United Kingdom. All in all the aim of the event is to inspire & connect people with vibrant cultural history.