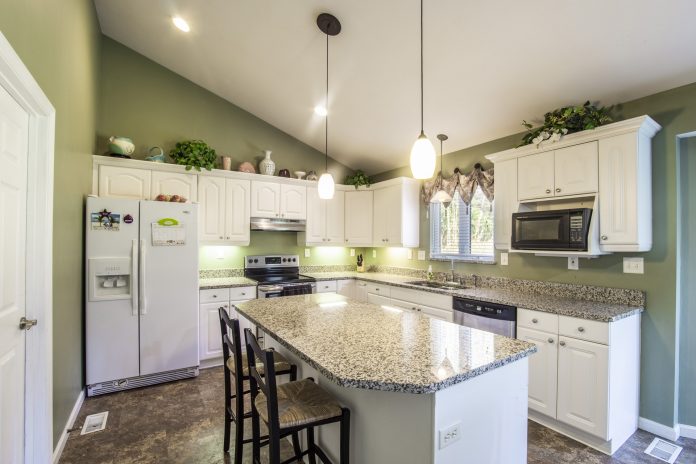 Do you have an image of your ideal kitchen in your head but just don't have the skills to do it yourself or the money to get a professional to do the job for you? Don't worry, there are lots of simple DIY ways to update your kitchen which will help it to look its best while also helping to protect your bank balance. Here are just a few things to consider.
Switching Your Hardware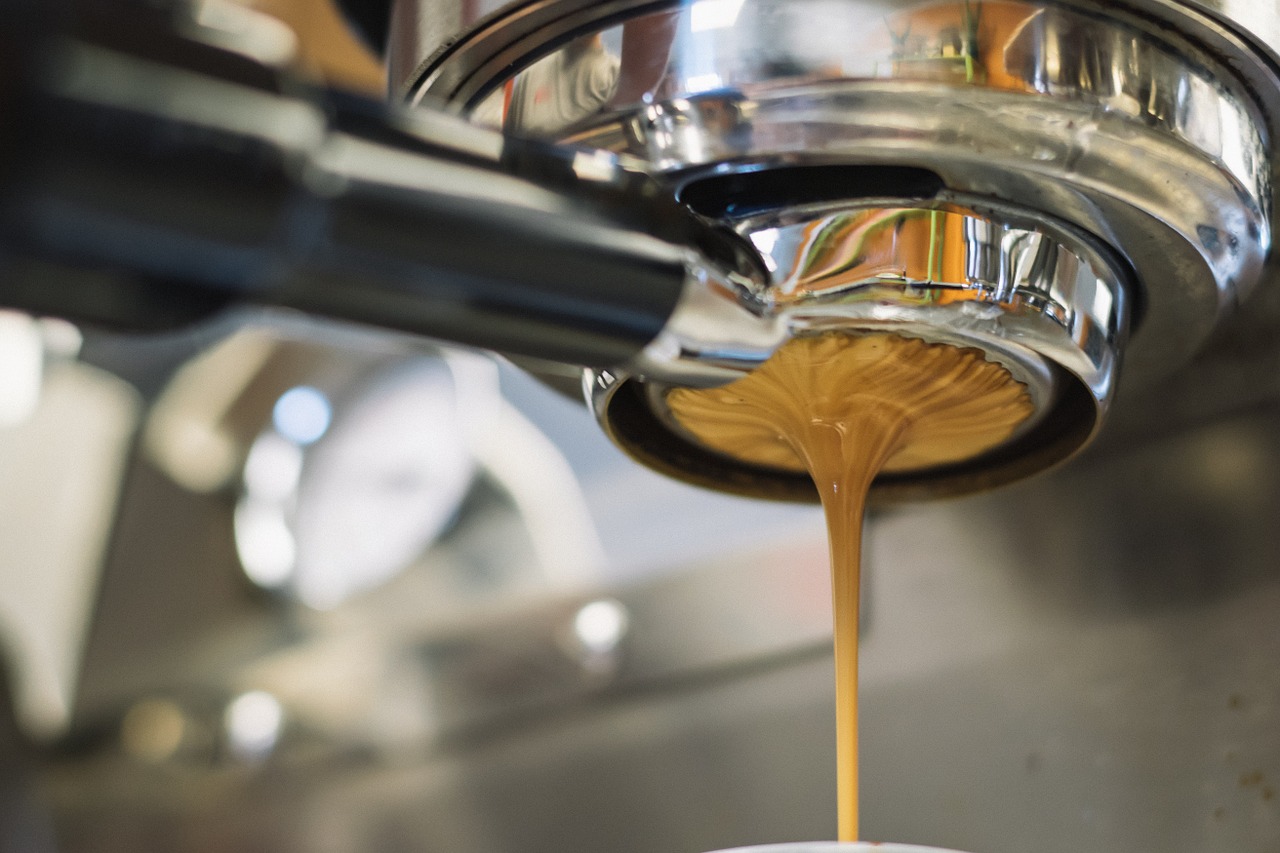 Don't worry about ripping out your old cabinets and starting again from scratch. That's going to cost you a lot of money and there's often no need. Instead, consider adding some new hardware to your cabinets and drawers to bring them up to date. There are lots of stylish options out there to choose from, so whether you're looking for something contemporary or traditional, you'll find something to suit you and which you can easily replace yourself with a screwdriver instead of calling in the professionals.
A Quick Coat Of Paint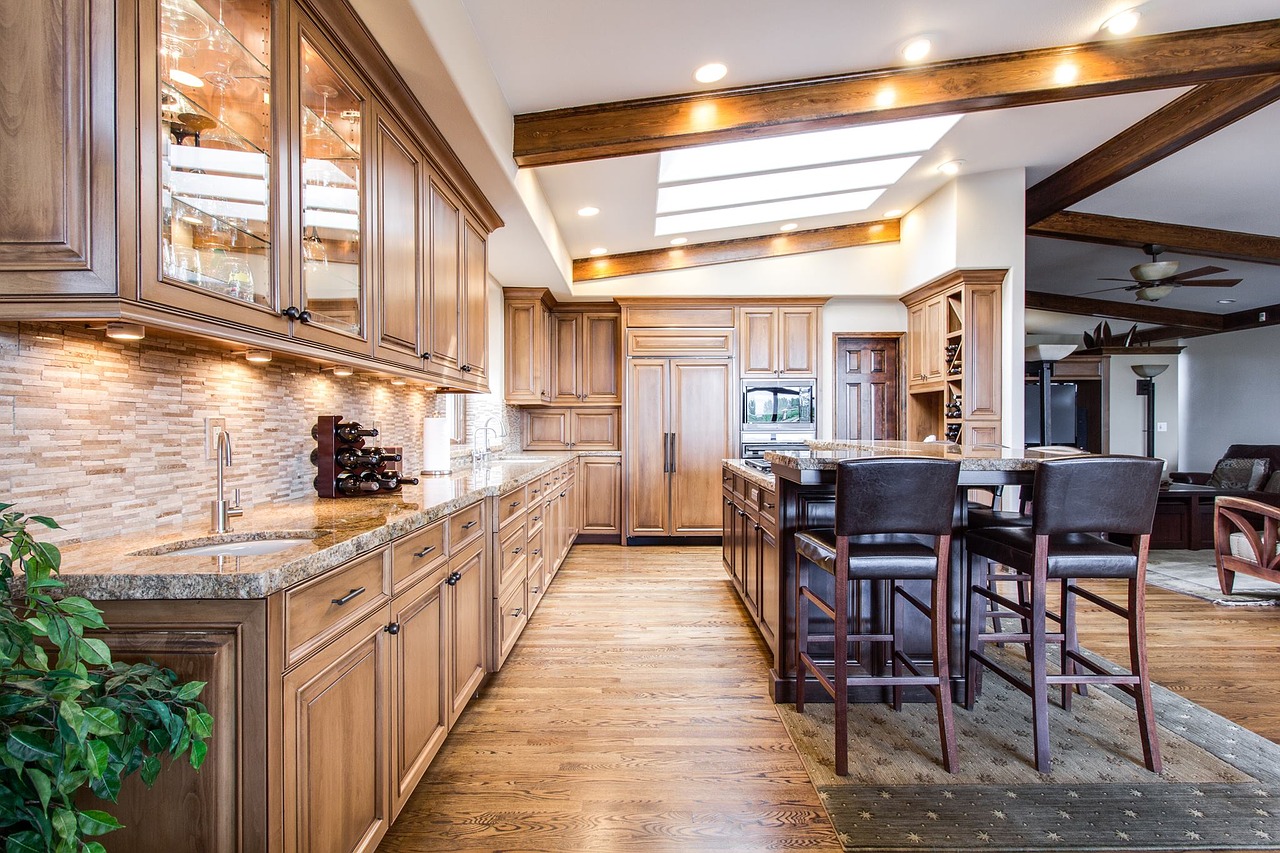 While we're looking at ways to bring your cabinets up to date, you might want to think about repainting them. It might be hard work, but it's a cheap option and will make a huge difference to the appearance of your kitchen. Choose the colour of your choice, and then add a couple of coats for a total transformation. Dramatic shades often look great in a larger room, but if you have a smaller space, stick to neutrals like soft grey for a better effect. Don't just stick with painting the cabinets – give your walls and ceiling a quick paint refresh too. Choose neutrals for those areas of your room and then you can add pops of colour in your accessories and details.
Add Some Shelving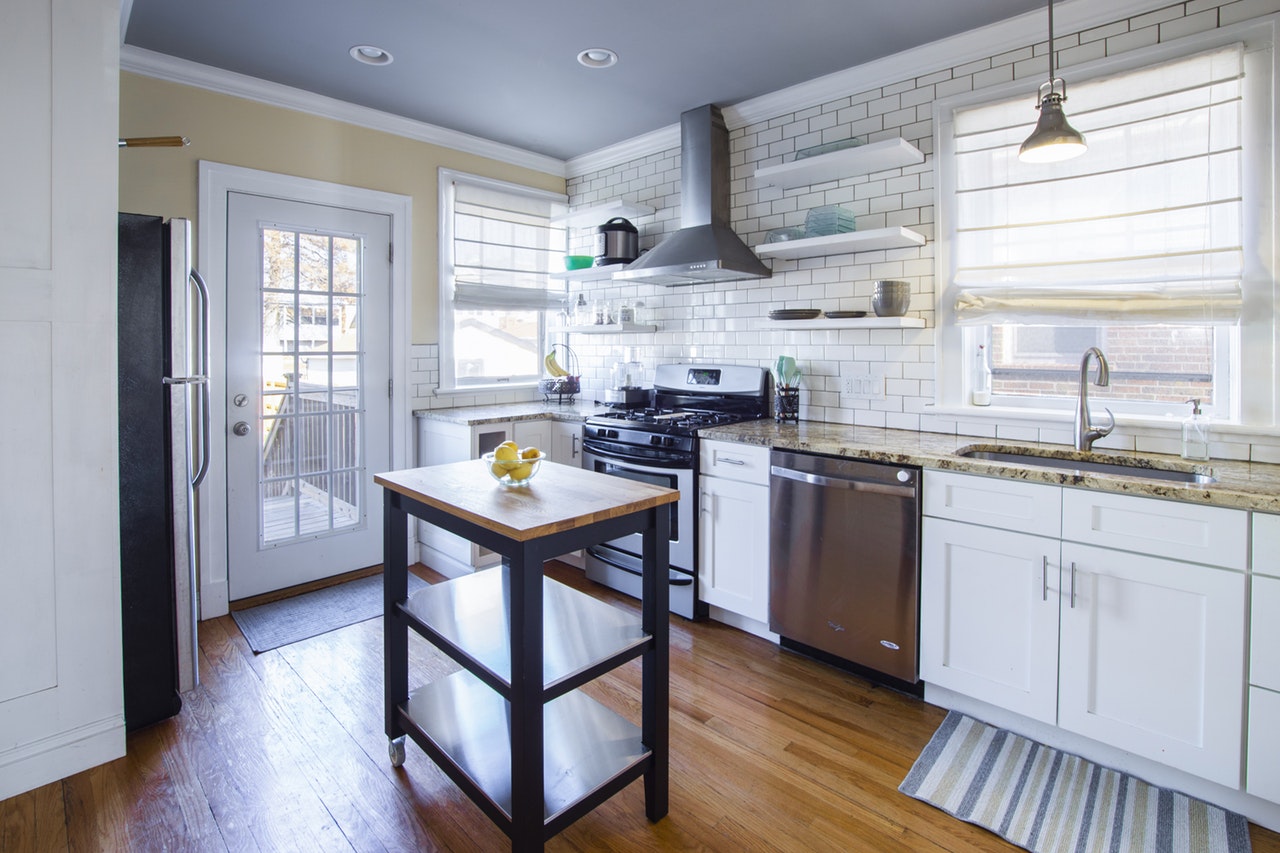 Storage is often a problem in many kitchens, and if you're struggling to find enough storage space for your pots and pans, some shelving could be the ideal solution. It's a more cost-effective solution than cabinets and they're a brilliant way to show off beautiful serve ware and glassware or even your favourite cookery books. Choose minimal brackets for an even more streamlined and elegant look for your space.
Cover The Countertops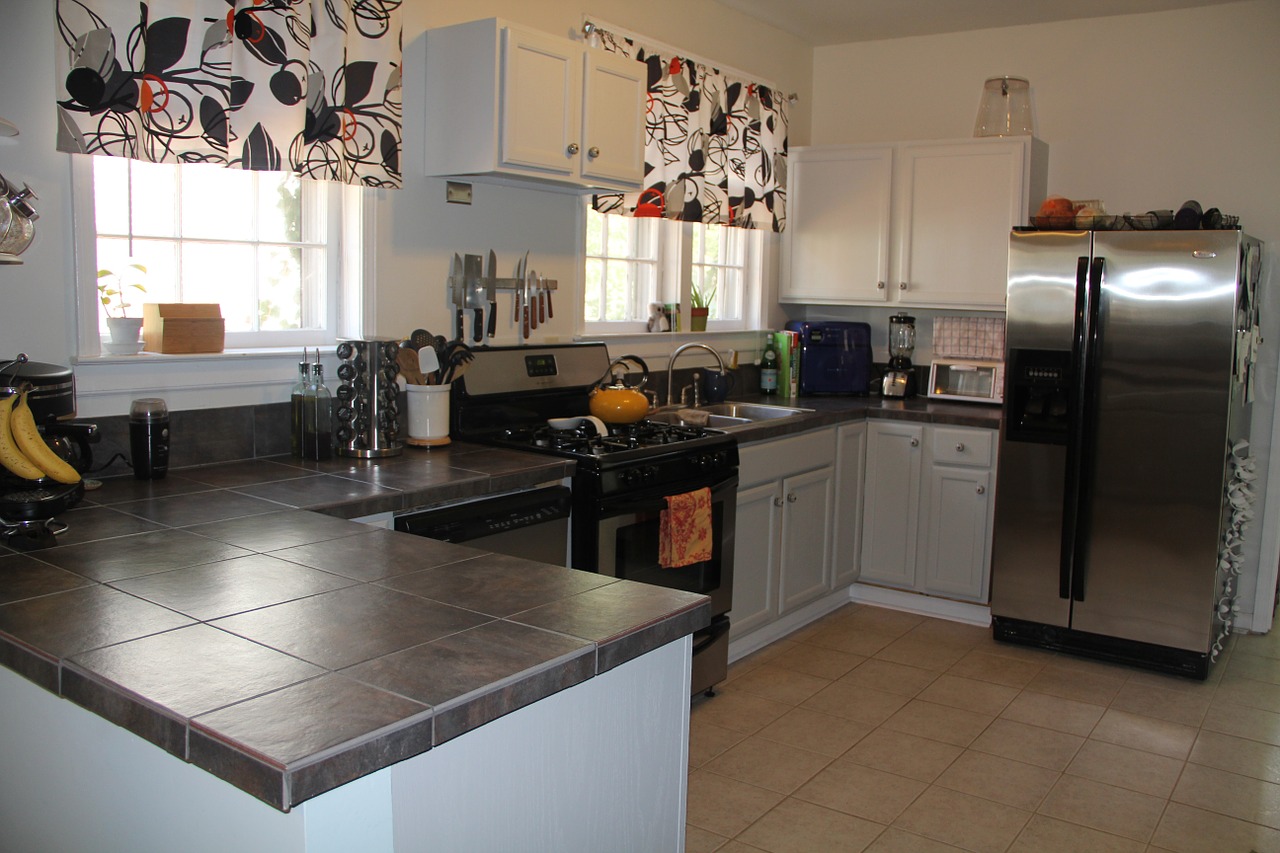 If your countertops are really letting your kitchen down but you can't afford to replace them, you have a perfect solution. Cover up the most unattractive areas with oversized cutting boards or even slabs of marble. This is the best way to hide any damage temporarily until you can afford a complete replacement for your counters and will add some modern style to your room. It'll also be a useful workspace.
Fit Under-Cabinet Lighting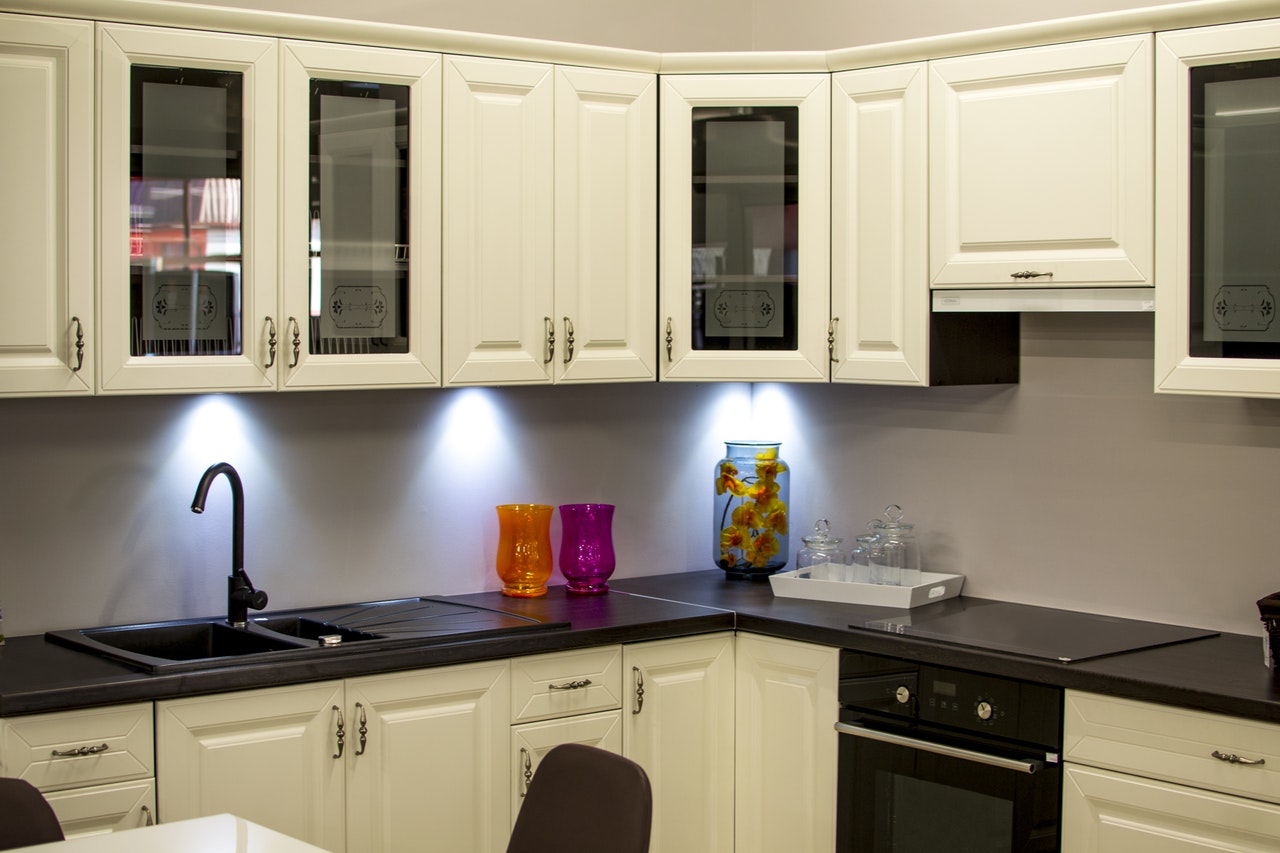 Adding some lighting features can really add atmosphere to your room and create an exciting visual draw. Why not add some lighting under your cabinets or even some spotlights inside glass-fronted cabinets. This is a soft way to light your space and will make it appear much more appealing. You don't need to have an electrician come in to fit these lights – you can buy stick-on LED battery-operated lights which work just as well at a fraction of the cost.
Buy One New Appliance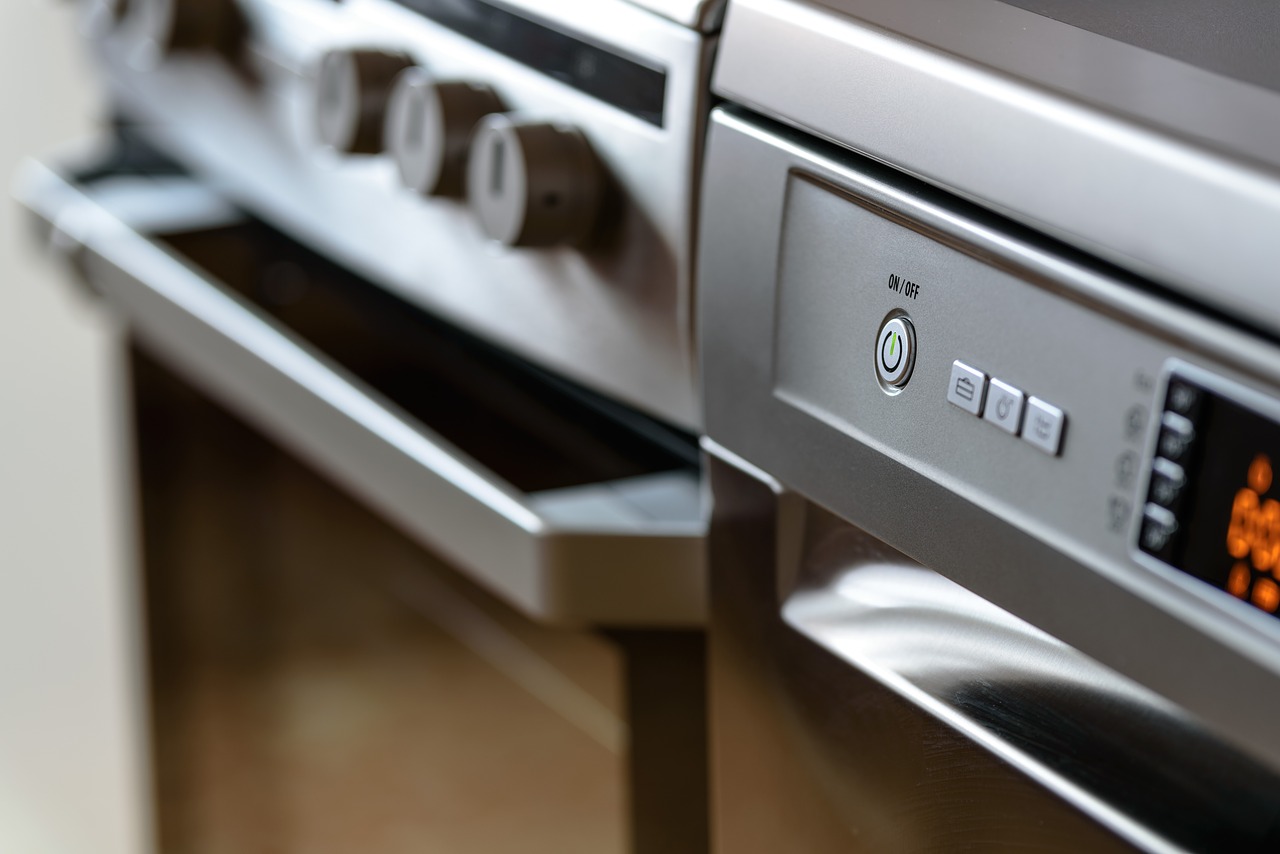 If you're on a budget but want to make a big change in your room, consider investing in a single quality appliance. Making large purchases like this one at a time is more manageable and less intimidating for most people. Whichever appliance you're having most problems with or whichever one you get the most use out of should be the one that you change. You'll be surprised by how much newer your kitchen feels.
Rethinking Your Cabinets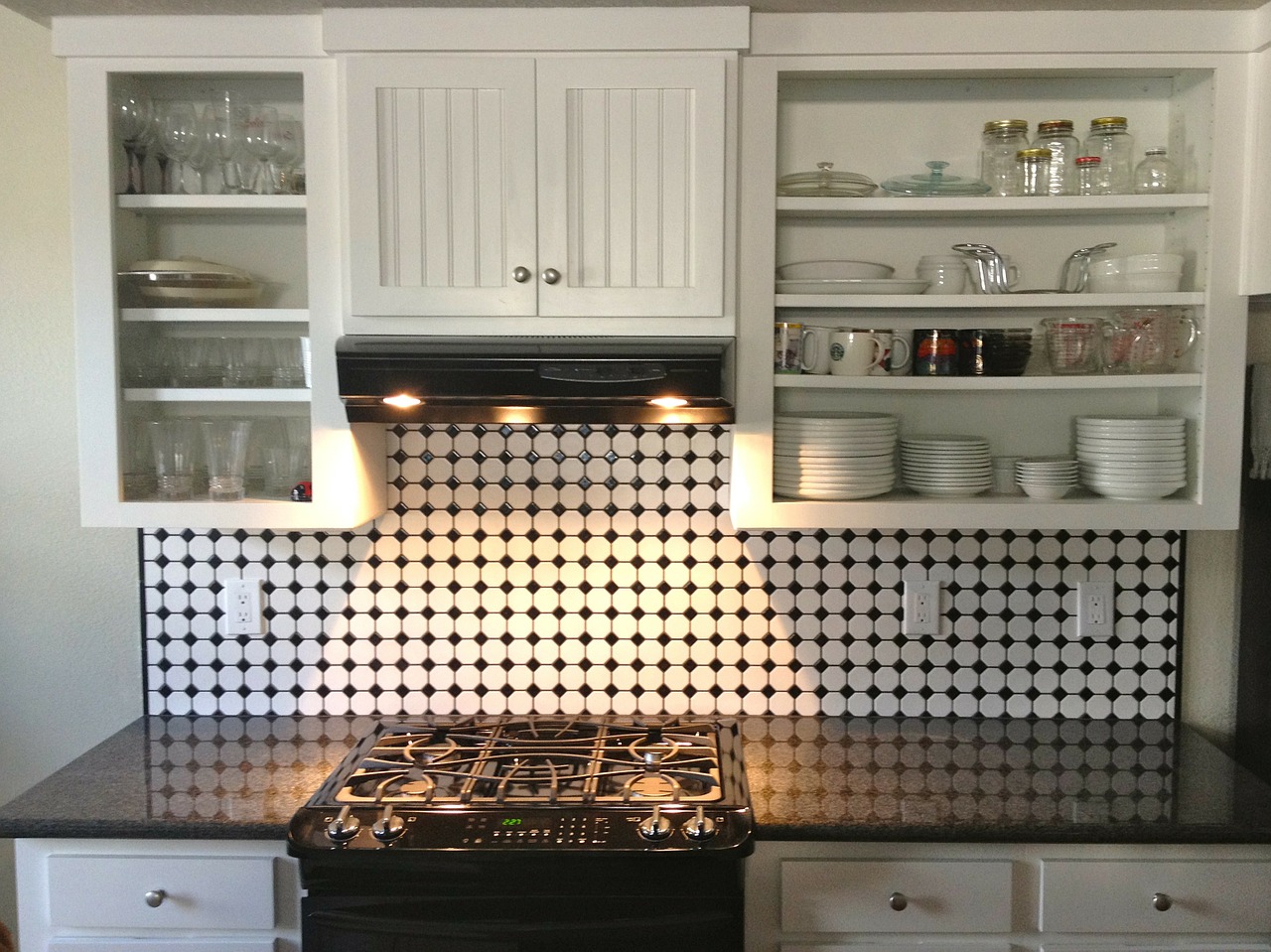 If you're seriously lacking storage space and you don't have any more wall space to fit shelving, there's another solution. You can reconsider the existing cabinets in your space and think about how to get more use out of them. Consider buying some graduated shelving inserts or dividers, or even a lazy Susan which will maximize the area inside your cabinets.
Switch Your Faucets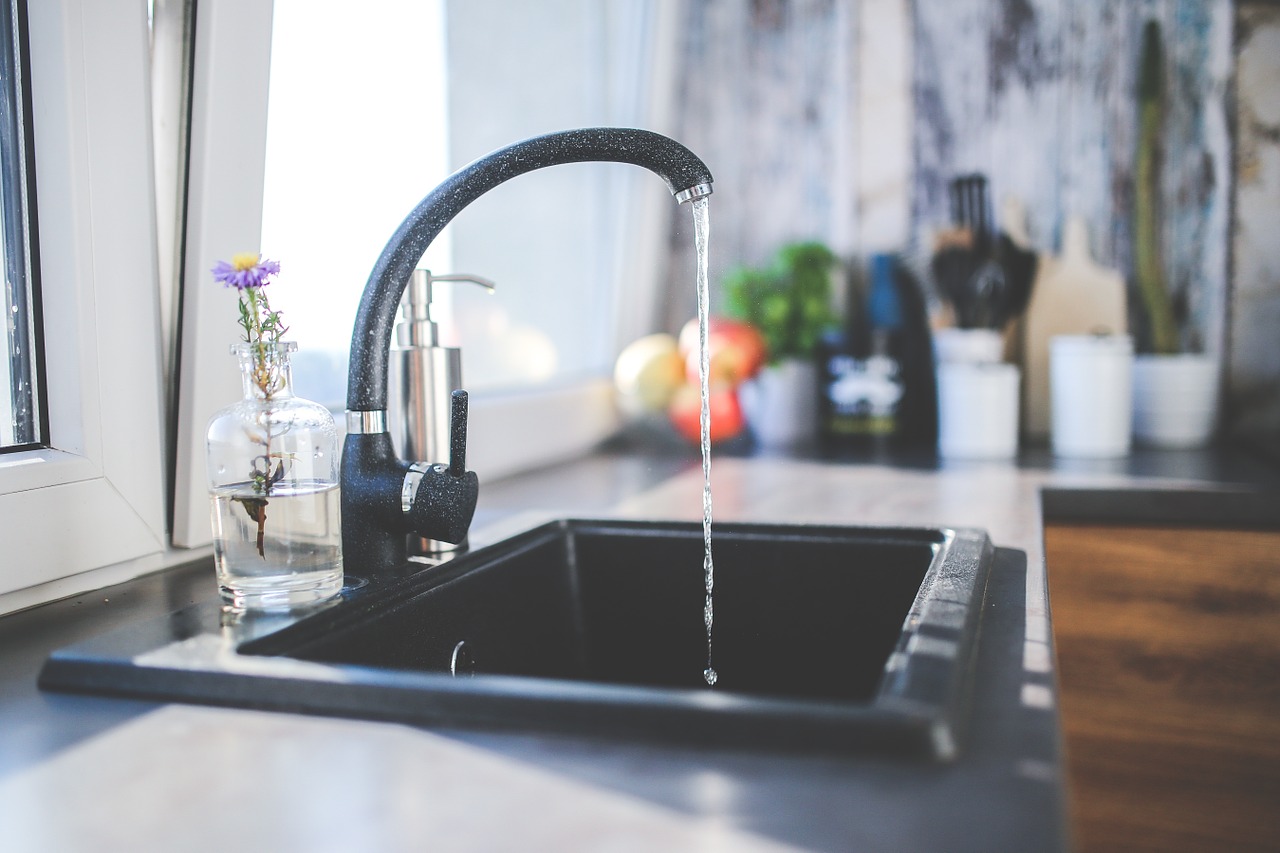 If your kitchen faucets are unattractive and old, you can make a big difference by simply upgrading to a more stylish, modern alternative. You're sure to find something that's a perfect fit for your home whether that is chrome, brass or matte black fitting.