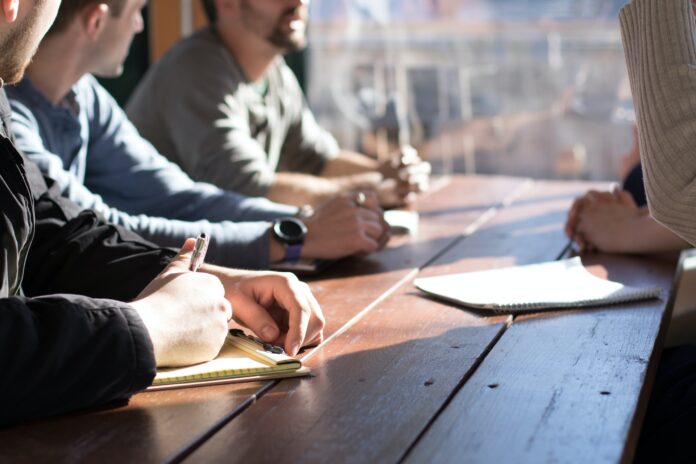 As the provider of SSSTS courses London candidates love, we are used to guiding many people to success. Here's what you can expect from the course, and how long it will take you to pass.
What is an SSSTS course?
First of all, what is the SSSTS course? It has been put together to introduce attendees to their legal responsibilities regarding health, safety, welfare, and environmental issues on site, and it is recognised across the construction industry. It is endorsed by BUILDUK as the standard training for all supervisors working on BUILDUK sites and is required by many employers. If you are a supervisor or are about to move into a supervisory role, then this course is nothing short of essential.
About the course
If you are hoping to pass the SSSTS course, you are probably wondering how long it is. The course is 2 days long, and during that time you will cover a wide range of topics that will equip you with lots of new skills and knowledge. The course contents are as follows:
Understanding the problems in the construction industry
Understanding how health and safety law is structured and how it applies to supervisors
Identifying how your supervisory role fits in with the management structure in controlling the site safely
Carrying out risk assessments and understanding the need for method statements
Carrying out effective site inductions, toolbox talks and method statement briefings
Monitoring site activities effectively
Understanding the importance of timely intervention when bad practice is identified
Don't worry if that seems like a lot to cover in just three days! Our team of expert tutors have years of industry experience to draw upon and will guide you through all of these modules using simple concepts that are easy to apply to everyday workplace settings.
You need to complete both days
You will need to attend both days of the course to obtain your CITB Site Safety Plus certificate. We understand that this might seem like a lot of time for people with busy schedules, but the benefits of gaining a Site Safety Plus certificate far outweigh any short-term inconvenience that attending the course may pose. We deliver training at a wide range of different times and in different locations, so you will be able to find a course that works for you.
Take the course online
Currently, you can take your SSSTS course online – meaning that you can learn from the comfort of your desk! Online learning has become so popular in recent years and makes taking a course so much more accessible to a large number of delegates. If you have any questions about learning remotely, we would be happy to answer them for you. Once you have completed the course, you will be presented with your pass confirmation letter on the day.
We're here to help
Here at TAM Training we have a great pass rate and would be delighted to add you to our ranks of satisfied course attendees. To find out more about gaining your SSSTS qualification and improving your career prospects, please get in touch with us today. We can't wait to hear from you!