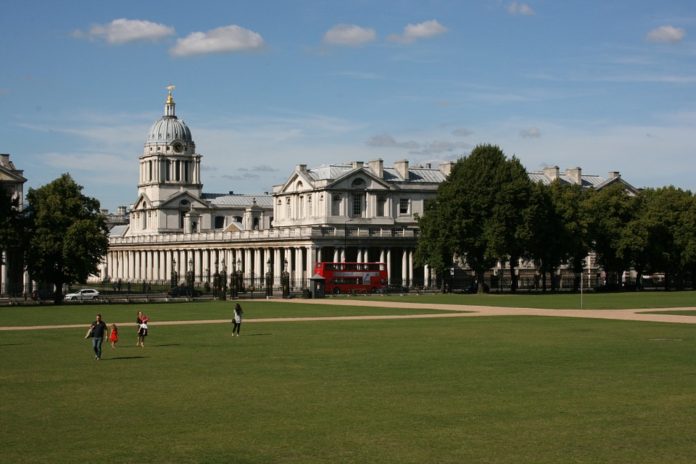 Greenwich, a famous town known for its history, markets and student life. 10 minutes on the southeastern overground from London bridge lies this beautiful town with full of different attractions for every individual's taste. Greenwich is the place with residential properties but has a place within it called Cutty Sark, where lies the main markets, restaurants, University, views which you would go mad over and yes how can we forget the Greenwich Meridian time(GMT).
How to get here
Overground Southeastern: 10 Mins from London Bridge
Tube: Get off at North Greenwich(jubilee line) and take a bus 188 or 129  
Boat: Take a Thames clipper from Central and get off at Cutty Sark Pier
DLR: Get off at Cutty Sark for Maritime Greenwich
Historical Greenwich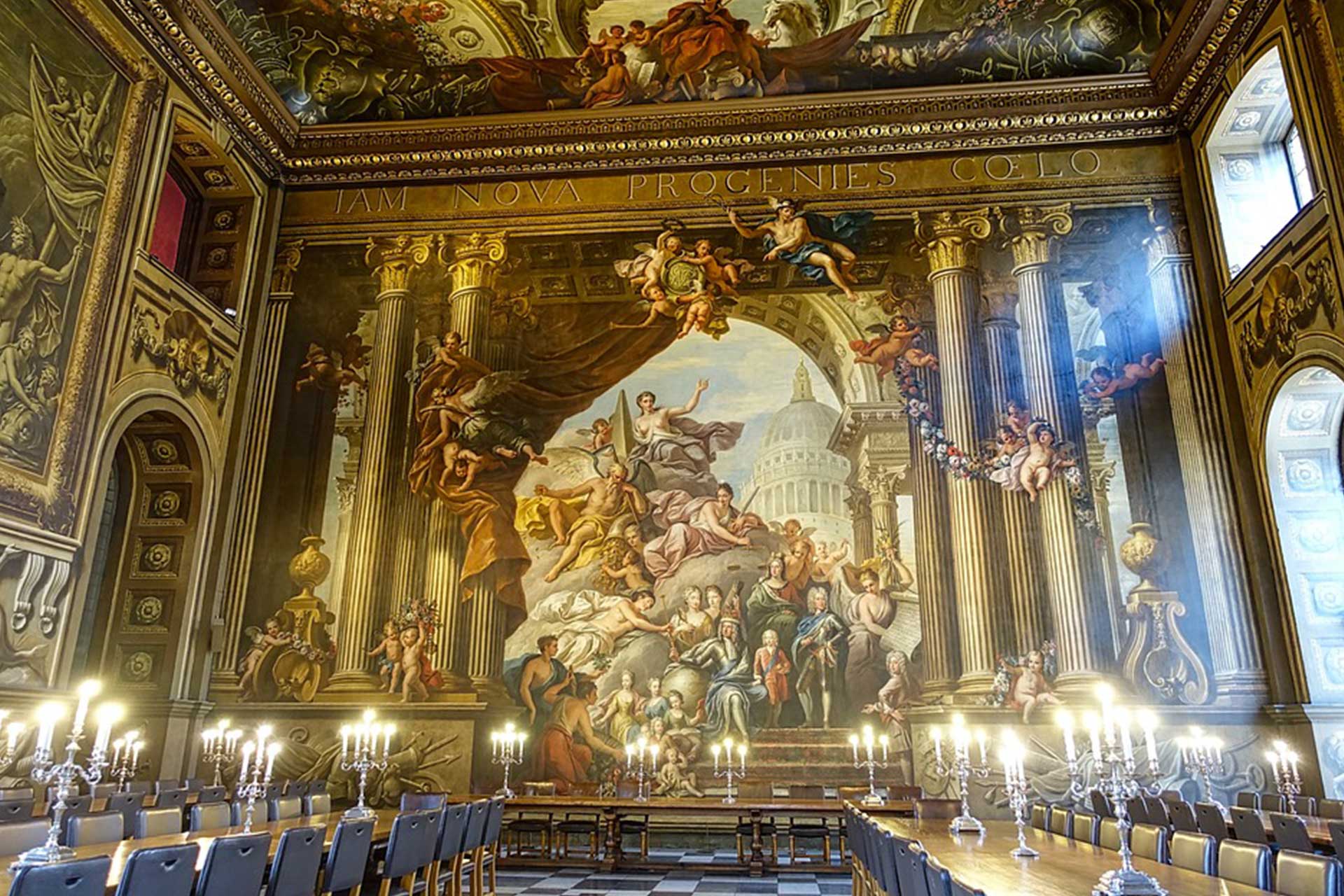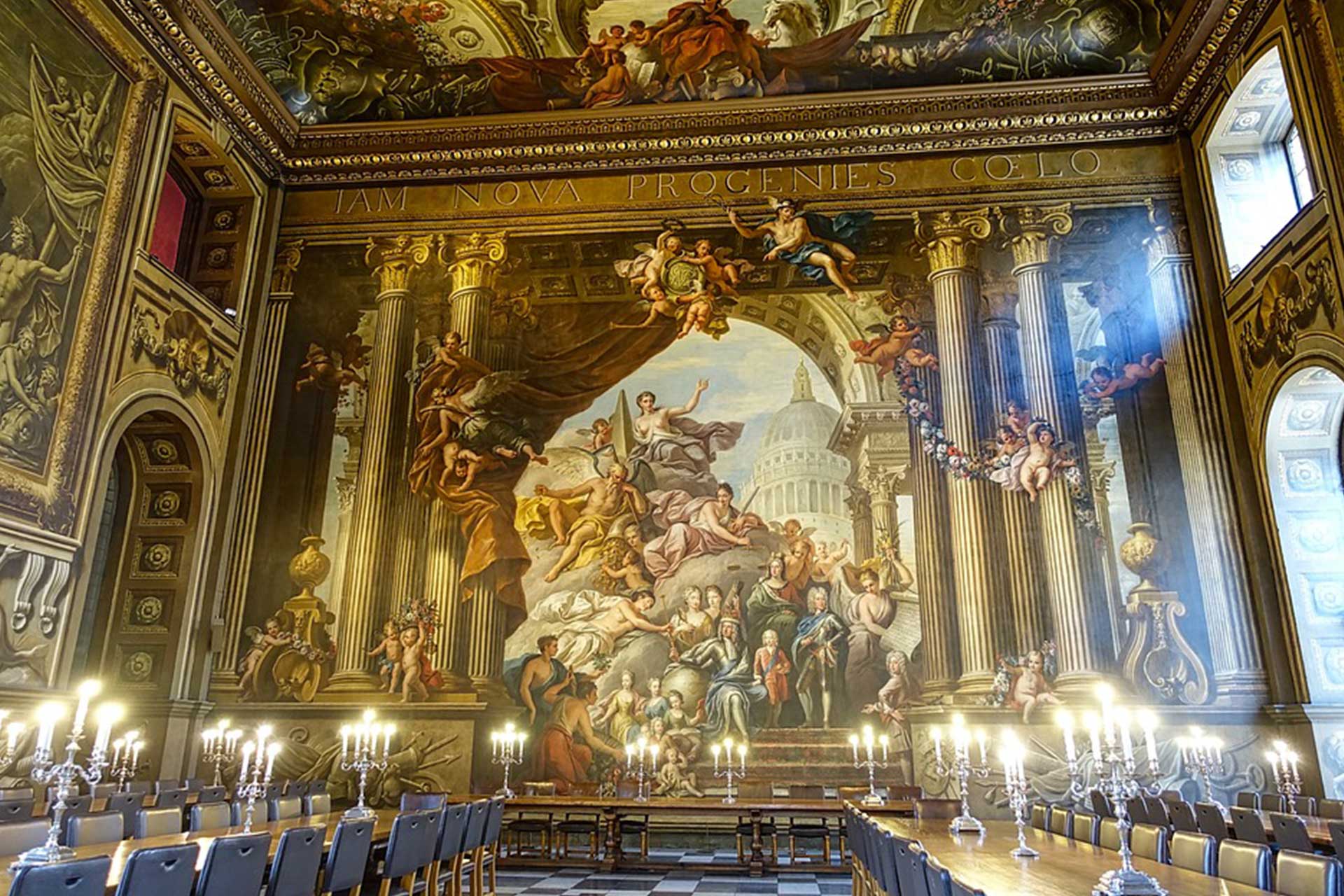 Greenwich, also known as The Royal Borough of Greenwich formed in 1965. The town is primarily famous for it's GMT on which all universal time is coordinated. It is the only UK destination listed in top 10 in Frommer's. The town lies on the south bank of the River Thames.
Old Royal Naval College is one of the centerpieces of Greenwich and a world heritage site. This now belongs to the University of Greenwich but is still open for tourists to look around and walk inside the area with enjoying the best views of the city. A visitor center at the old royal naval college is the first and best place to start the trip with knowing a bit more about the history. One can also visit the chapel house at the sight which dates backs to the 18th century and has some of the finest architecture.
Walks and About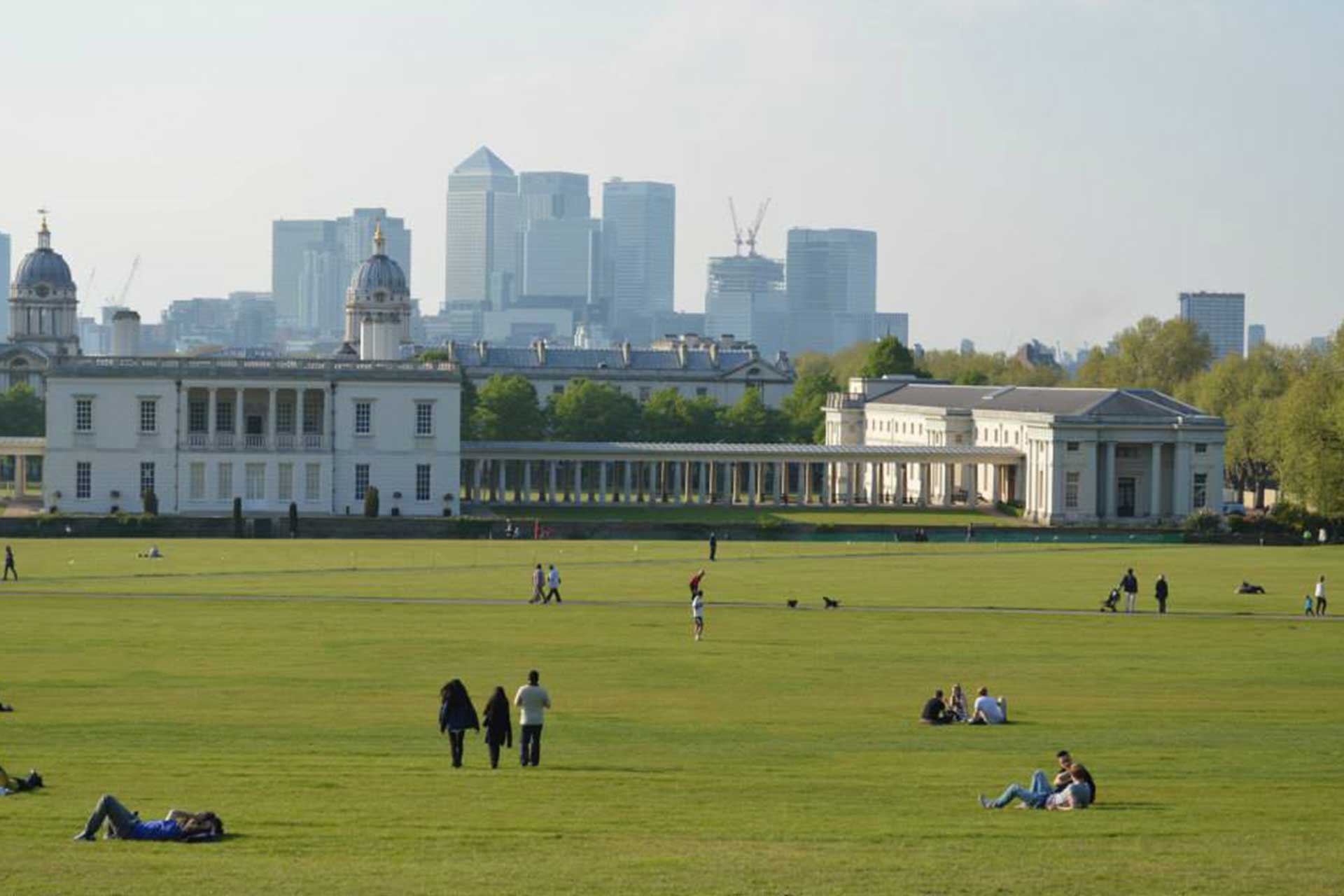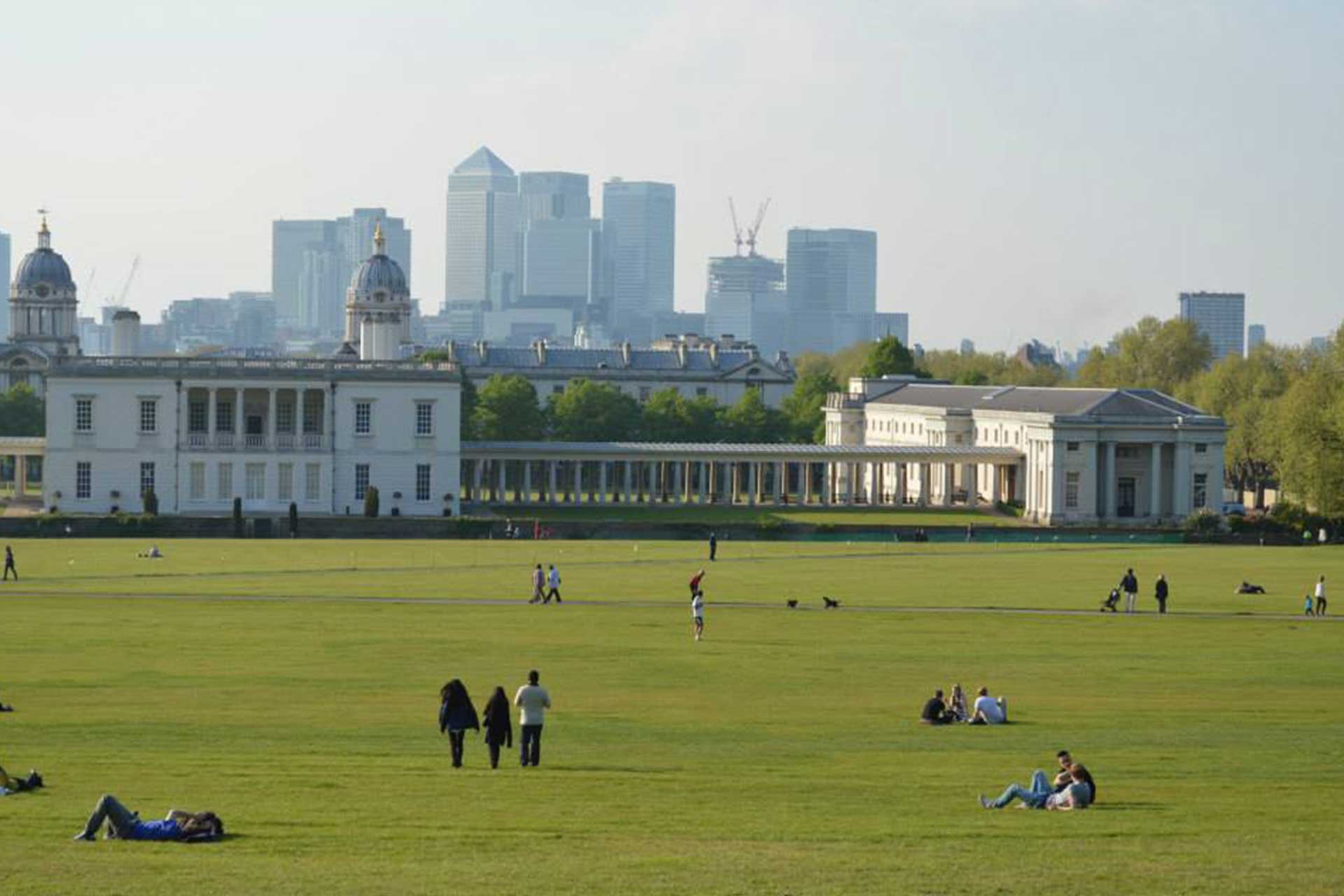 Greenwich Park is the main sight for walkers, photographers, and Students to hang around, and that's why it covers the spotlight. The park is largest single space part in south east London, and there is no doubt that it comes within one of the eight royal parks in London. The park does cover the sights for GMT and National Maritime Museum, which is open every day except Sundays. If you love coffee do try some at the cafe and restaurant, which is just at the top of the park next to GMT, and enjoy your favorite coffee with one of the best views of the city.
Greenwich park was enclosed back to a roman time in 1433, so make sure you don't miss the chance of walking around there when you are next in Greenwich.
Greenwich Market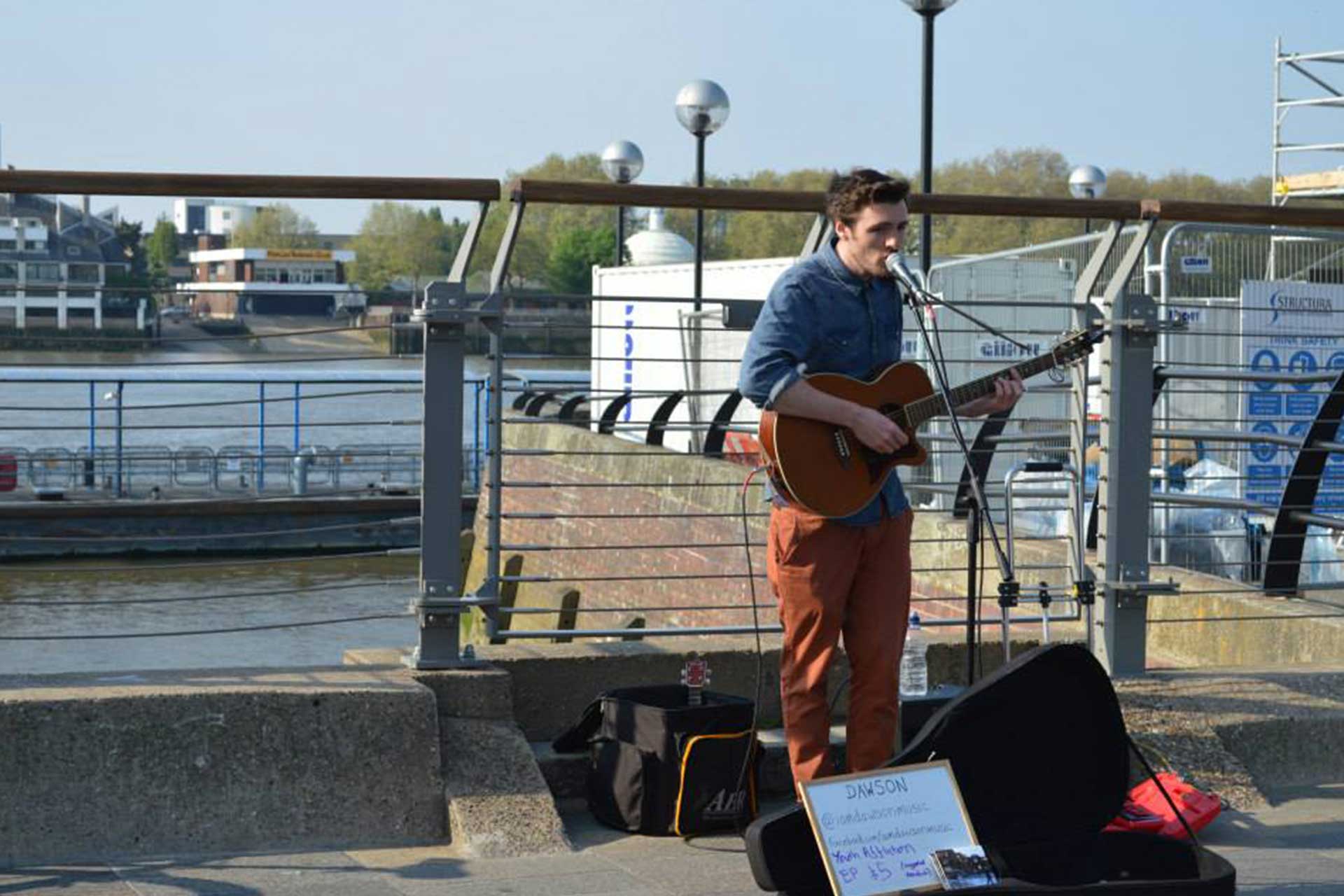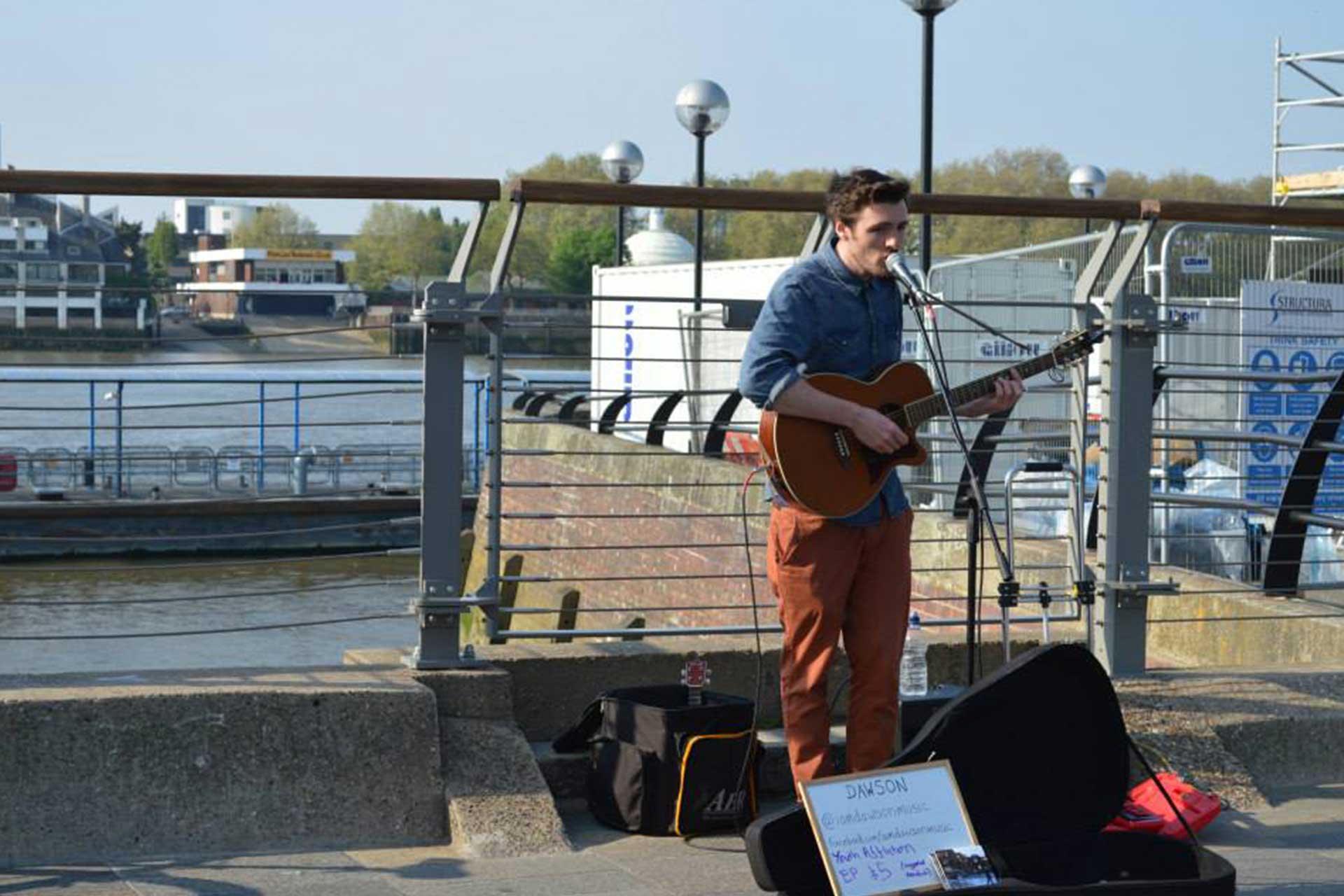 Yes, London's only historic market within this historic town of Greenwich will take your heart away. Greenwich market is mainly indoor with up to 120 stalls for different cuisines food, creative jewelry, handmade clothes and knitwear, the photography section, plants much more. Surrounding of the market are some famous permanent boutiques which are owned by local people for producing the handmade and different collection of different things. On a bright sunny day you will find many music lovers playing instruments and singing by the river, well isn't it an added fun.
The market is open from Wednesday to Sunday from 10 AM to 5 PM.
Restaurants By the River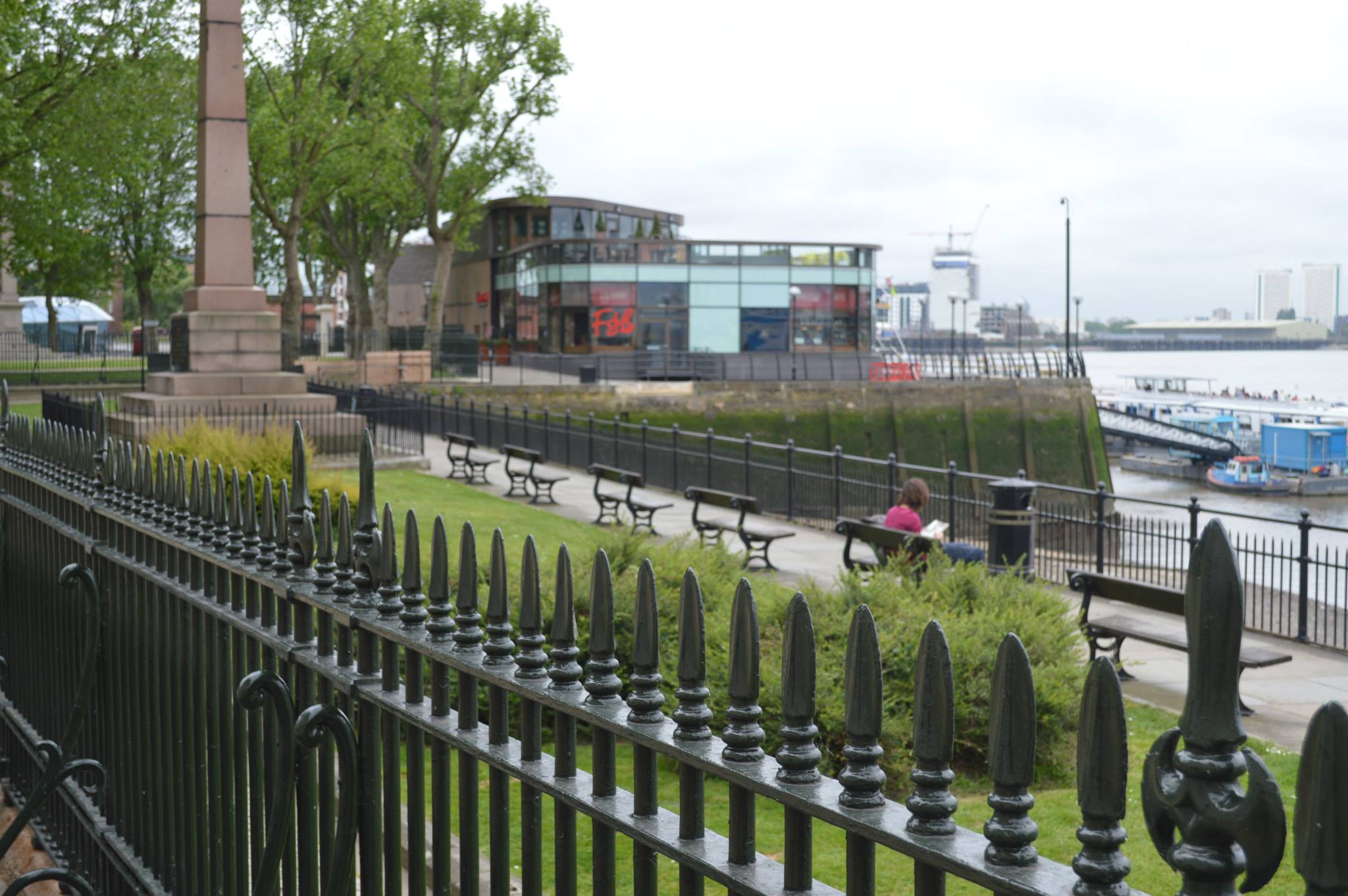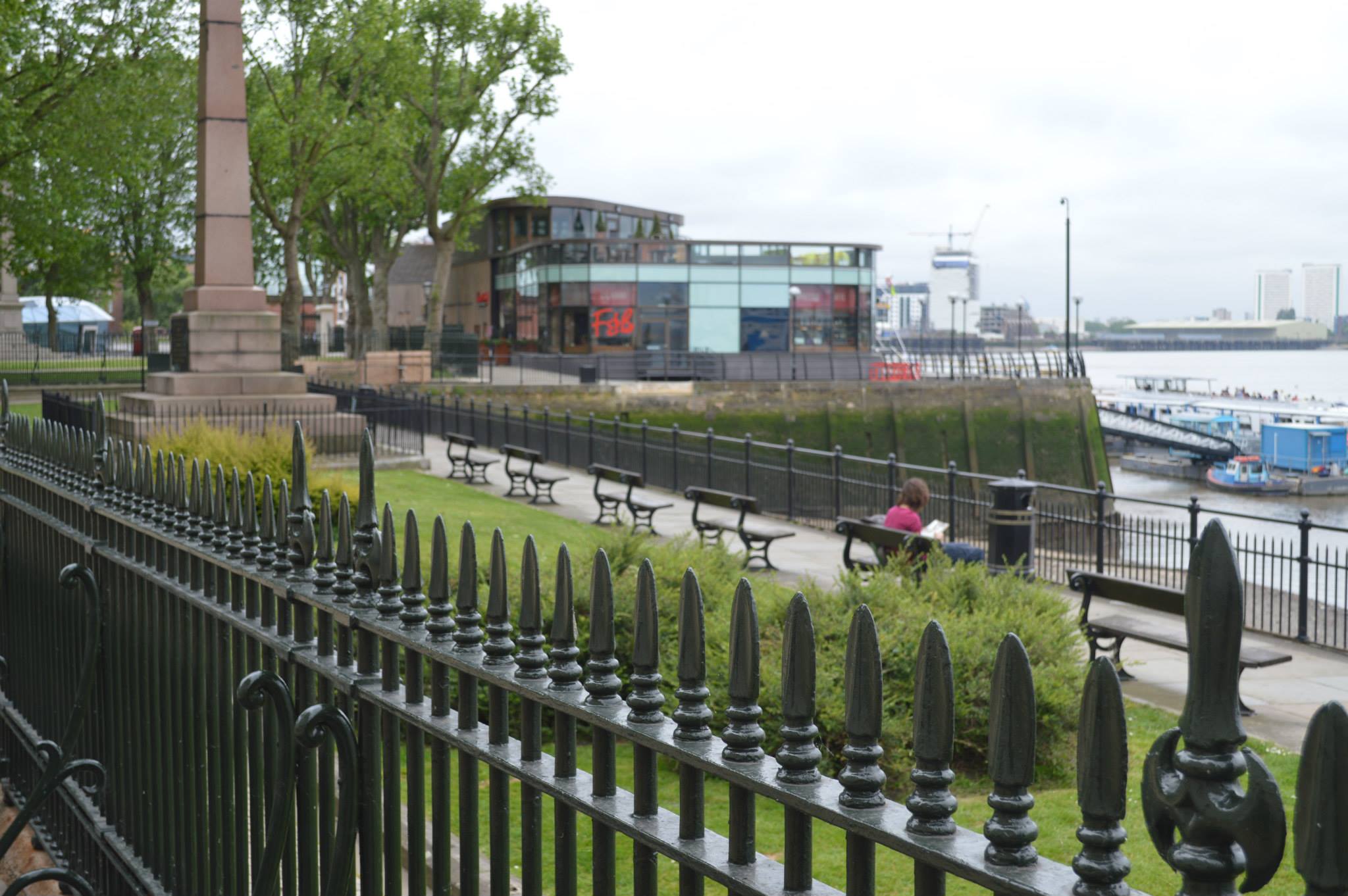 Greenwich town lies next to river Thames and that plays the reason every tourist enjoy their lunch and dinner in one of the famous chain restaurants at cutty sark which are just next to the river. Whether it's Nandos, Zizzi, and Byron, you can enjoy in one of the restaurants along with the view of Thames and canary wharf.
There are other restaurants like Pizza express, GBK, Bianco, Cafe Rouge, Jamie's, Bill's which are just within the old streets and town center at cutty sark. One can also find some local restaurants run by local people which do serve all day breakfast and cakes and teas. If you like fish and chips, don't forget to visit one of the oldest fish and chips shop within the town.
Photography at Greenwich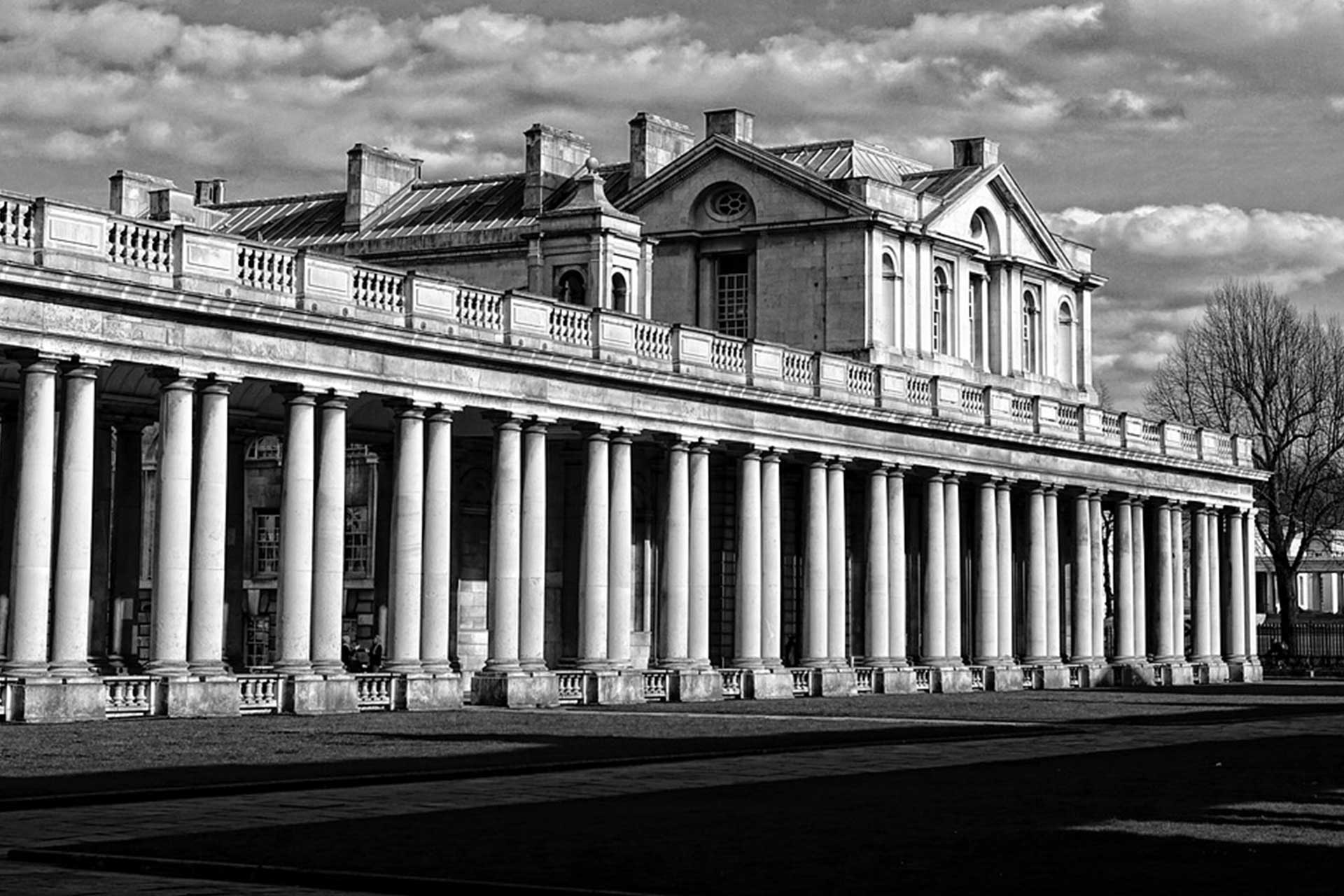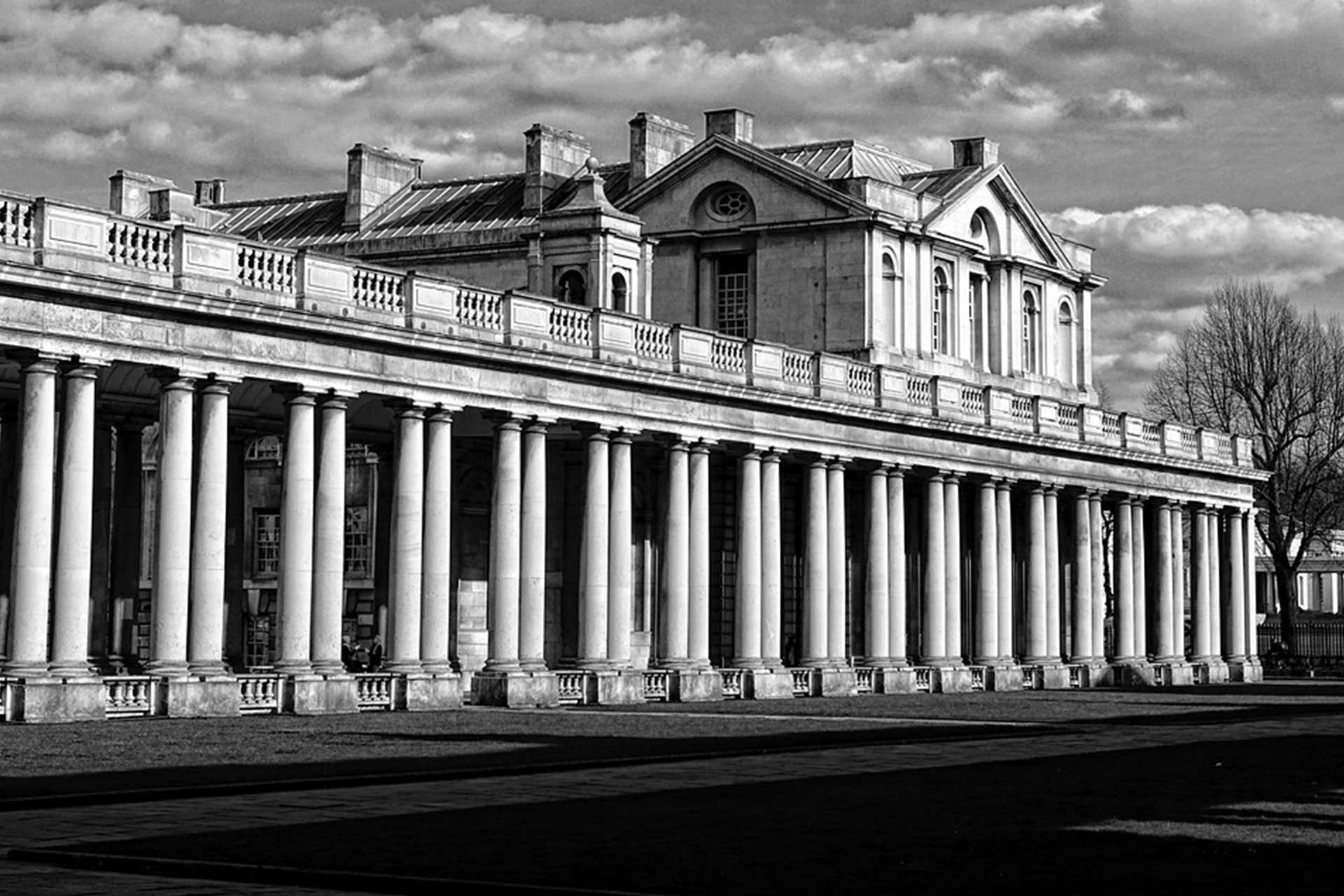 Greenwich is known as photographers paradise. There is no single place you won't want click your pictures at. Whether it's by the river, canary wharf in the background or just in Greenwich park, this place is full of different viewpoints for good pictures.
Some of the famous places for photography in the area are Greenwich market, Greenwich Foot tunnel, Cutty-sark ship, Cutty Sark town center, national Maritime museum, GMT, Old Royal Naval College, Chapel house, By River Thames.
Old Pubs in Cutty Sark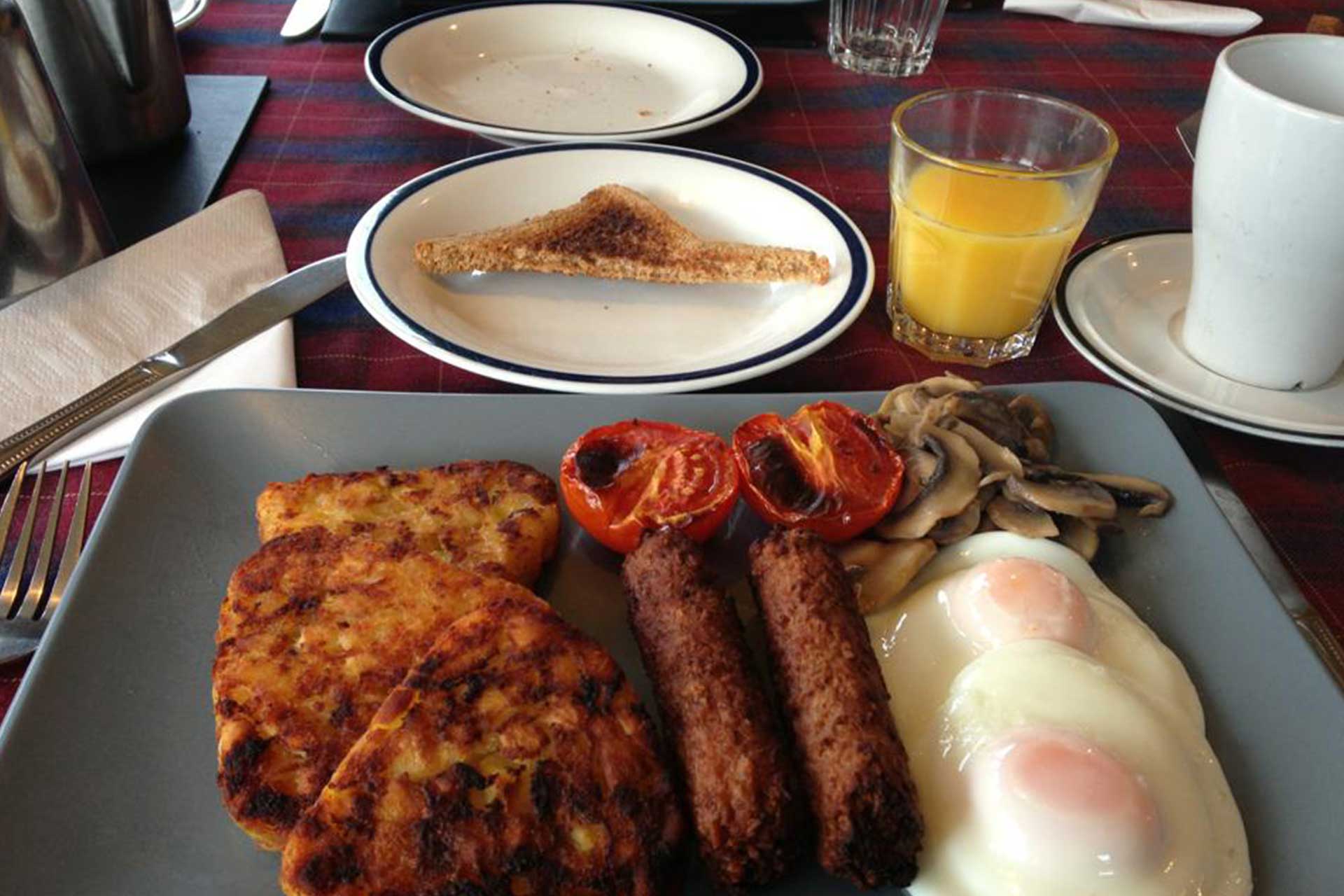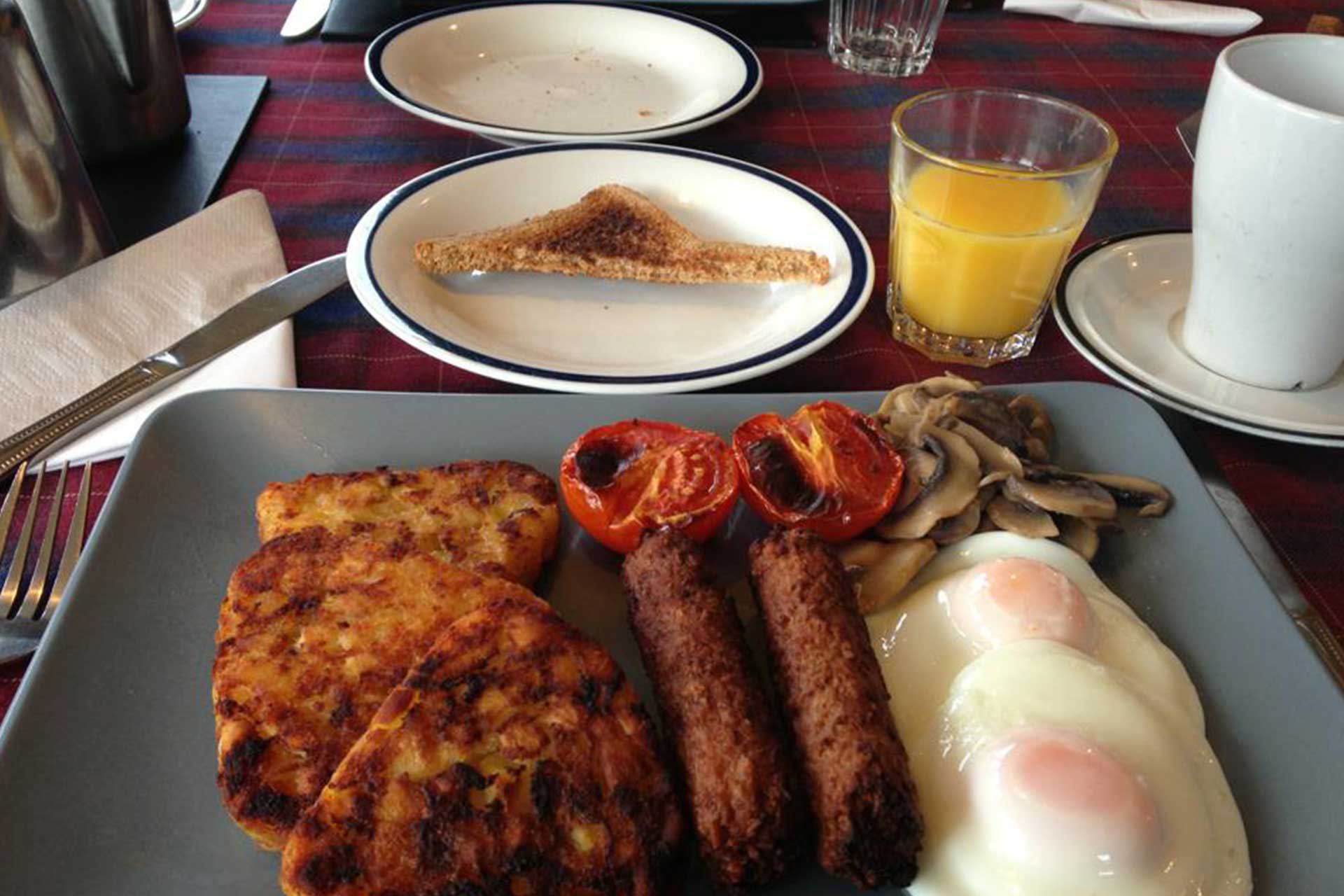 How can we forget the famous old pubs of Greenwich? The town has many old pubs within the town center and around the area. Weatherspoon, which serves you amazing traditional breakfast till 12 PM every day. Some of the famous names like Gipsy Moth, which is just near cutty sark ship is a good place to hangout with friends or just after work drinks, with the beautiful view of the Cutty Sark ship. The pub has both indoor and outdoor garden seating. Another famous pub is called as the Greenwich Tavern, which is at the back side of the Old Royal Naval College and is next to Thames river. The pub is spread over 3 floors with beautiful river and city views.
Try the place for full day breakfast or late night drinks.