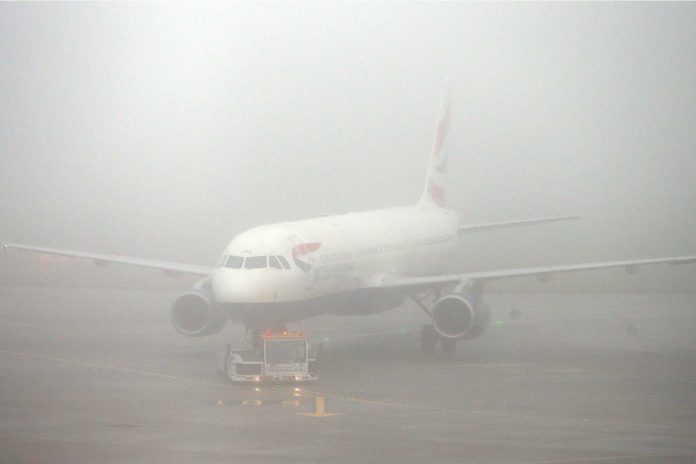 This morning more than 100 flights were called off at London Heathrow Airport, also dozens more were cancelled at City and Gatwick as well as faced disturbance as dense freezing fog enveloped southern England.

Monday morning in the rush hour   passenger in London and the South East faced hazardous conditions caused by icy roads and reduced visibility, After that the Met Office warned that the areas of dense freezing fog could hit journeys.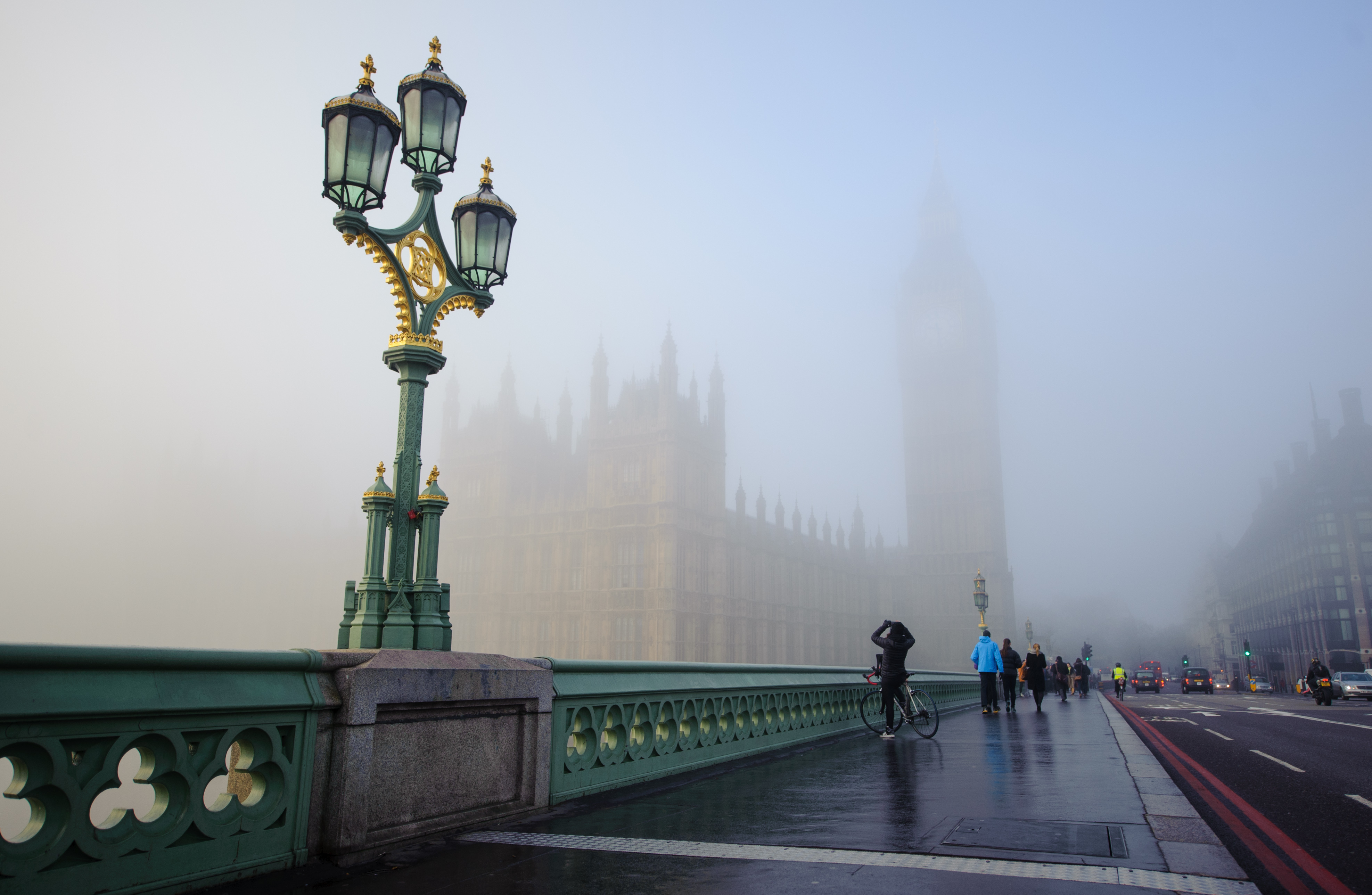 The O2 Arena,Westminster Bridge and Canary Wharf in the heavy fog.
Katesbridge in County Down, Northern Ireland was the coldest place overnight in the UK, Where the  temperature dropped to -7.1C. The fog shrouds Westminster Bridge planes sit on the tarmac at Heathrow. Britain is bracing itself for the rush hour chaos tomorrow morning. As the freezing fog sweeps the whole country and temperatures drop to as low as -7C.
Drivers have been warned to prepare for  dangerous conditions, while fog may cause disruption at airports also.
It is expected that the mercury to fall well below zero again overnight, with the temperatures of -4C to -6C expected in the south east.