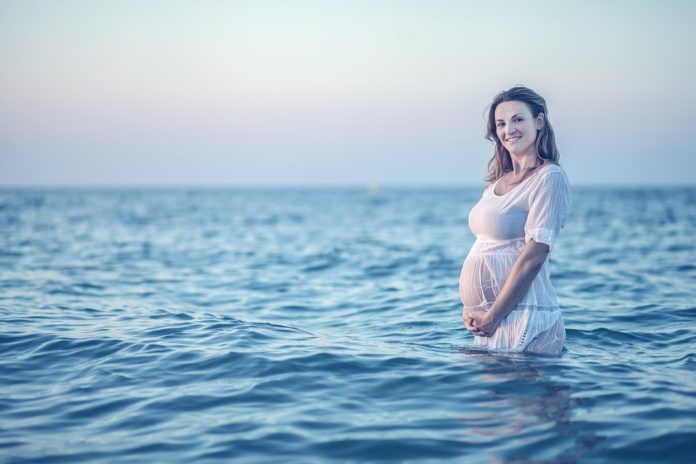 On the whole, maternity fashion can be a bit of a bore. There are some pretty styles out there but in reality they are mostly just variations on a theme. Baggy tops, elasticated trousers and flowing dresses are the norm in the later part of your pregnancy but when it comes to maternity swimwear it's a whole different world.
The great thing about maternity swimwear is that you can get it in many of the same styles as your regular swimwear. The only difference is that it's cut to flatter your bump. Another advantage with maternity swimwear is that your big bump will make the rest of your body look even smaller. Unlike other summer holidays you won't have to worry about holding your belly in. This means you can feel confident and comfortable while you are relaxing on the beach.
Taking holidays abroad
If this is your first baby you'll probably want to make the most of taking a holiday abroad while you still have the chance. There is plenty of choice when it comes to maternity swimwear for holidays abroad so you can be sure that you have something in your suitcase that will make you feel fabulous while you are getting that last chance to truly indulge yourself and enjoy some alone time with your life partner.
Styles you should try
With so many different styles of maternity swimwear available how do you know which one is correct choice for you? You probably want your swimwear to be as supportive as possible, but on the whole it really is the case that anything goes.
Two piece tankini's are a good choice while you are pregnant as they will give you plenty of room for your belly to expand. They are a great low cost option for women who just want to wear one maternity swimsuit throughout their pregnancy and they can still be worn in post-partum months while your body gets back to its usual shape.
For more support from your maternity swimwear try a halter neck style or a swim suit with a racer back. This styles are usually lower cut in the leg than regular, non-maternity swimsuits so you can be sure that not only are you well supported, but you don't have to worry about tidying up that hard to reach bikini area.
If you are really proud of your bump (as you should be) you might want to be more daring and go for a maternity bikini. There's nothing more beautiful than a pregnant belly so make the most of your new found curves and flaunt them with pride.
Whatever style you go for, you should take the opportunity to spend some time on the beach and in the water on your holiday this summer. There's nothing so relaxing and baby will love it too!