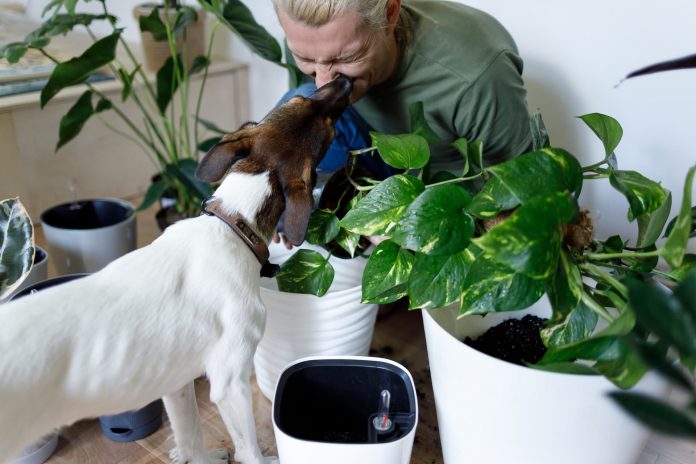 The idea of making your homes look beautiful isn't solely about decking up the interiors. Of course, you can jazz up the interiors with the plushest sofas and the biggest artwork. But what does a guest see when they look at the front yard, backyard, or even the side of the house? And this is where the need to have the right landscape design ideas comes into the picture. With the perfect combination of nature and creativity, landscape designs can truly dazzle your mind and make the entire space look aesthetic.
Since you are here, it can be safely assumed that the thought of beautifying that outdoor space of the house must have crossed your mind. So, read on to find ideas to improve all kinds of outdoor areas.
What Are The Top Benefits Of Landscaping?
Before taking you through the ideas to improve your outdoor areas, let's tell you why you need to invest in landscaping. So, there are five major benefits of landscaping for you to consider:
Trees and grass offer cooler temperature:
Even a simple grass lawn is cooler than cement, asphalt, and bare soil. Grass radiates cool temperatures around the home that might lower your AC needs in the summer.
Improve your quality of life with green outdoors:
It is said that looking at plants has a calming effect that helps to reduce blood pressure. Reports also suggest that walking through natural environments can improve memory and attention.
Economic benefits of landscaping your space:
Of course, businesses carry out landscaping to draw more customers with the aesthetic appeal. But as homeowners, the herb garden in your backyard can benefit you more than you think (read on to know more on this!)
The natural sounds and unmatched aesthetics of waterfalls:
The natural sounds and new wildlife brought to the property by water features make the perfect backdrop for your home. Circulating pumps ensure that the outdoor water features don't need a lot of water.
Retaining walls to prevent erosion:
If your abode is on a hill or on sloping grounds, retaining walls prevent excessive soil erosion. The lack of any barrier might make the soil slide away from the building during rains.
Landscape Designs for Your Backyard
Playing around with rocks and multicolored plants:
Lush greenery is definitely the aim, but how about interspersing a bit of yellow or bright pink in the midst of all that greenery? It will break the monotony of the scenery and add a bit of color to the surroundings. Also, you can randomly place rocks around the backyard to bring a natural and appealing look.
Make the best use of old and discarded furniture:
There are multiple ways to use old furniture in the backyard. For instance, you can take an old piece of table and chair and let the greenery take over it or use an old bed as a flower container. You can also use old bedposts to create a secluded area in the yard where you place your tables and chairs for the evening tea.
What is the cheapest rock for landscaping?
Pea gravel and crushed gravel are good choices if you are looking to go for the cheapest rocks for landscaping.
Landscape Designs for Your Front Yard
Create a pathway defined by plants:
You can have a small front yard or an expansive one; this idea works for both. You can enhance the pathway or walkway towards the entrance by defining it with clearly aligned plants. However, make sure that the plants are nicely trimmed regularly because otherwise, the place will start looking unkempt in a few days. Many people go for synthetic plants for this reason, and that's not a bad idea either.
Design a layered planting scheme:
The layered planting scheme along your front porch can focus attention on the beautifully curated porch and complement your existing paver walk. You can use Bermuda grass for the purpose of ornamentation in this case. It offers a clean look and forms a seamless connection between boundaries.
What kinds of trees are suitable for the front yard?
You need to choose trees that are not too leafy and rather thin in order to have a picture of the façade still. It is a wrong concept that trees look out of place in the front yard and are rather suited to the backyard.
Landscape Designs for the Side of the House
Grow an herb garden that's functional and aesthetic:
Doesn't it feel so rewarding to pick from your own herb garden and have delicious home-cooked meals? The high levels of shading in the side yards make them perfect for growing herbs like mint, thyme, and chives. These herbs look good if you have only a small bit of space on the side yard, and they become a part of your recipes, too. A win-win situation!
Go for some water feature:
Water features are a good choice for introducing some life into that side yard. So, ask your landscaping services to include a rock waterfall or small fountain to liven things up. You can place random rocks by the side of your human-made brook and have a nice little space full of serenity.
What is the easiest way to landscape a side yard?
Using plants is the easiest way to landscape a side yard. Regardless of how narrow space is, you can still pave it and have small plants. Your local nursery can help you pick the right plants for this purpose.
Landscape Design to Ensure Privacy
Install a trellis instead of enclosing the whole yard
A trellis offers a great way to ensure privacy for a particular space rather than having the entire yard enclosed. Like wood lattice fences, a trellis can support self-climbing plants. Those candlelight dinners in the yard will become more romantic when you have a trellis wall of blooming red roses.
How tall can your privacy barrier be?
The local building codes or homeowners association (HOA) determines the maximum height of such privacy barriers in the yard. Standard measurements for trellis or backyard fences are between six to eight feet tall.
Is it rude to build a privacy barrier?
Building a privacy barrier is not uncommon in most neighborhoods these days. Modern homeowners know that a privacy barrier does not mean keeping the guests out. Privacy barriers are a huge help if you have kids or puppies in the house.
Landscape Design That Gives You a Cool Shade
Use creepers to create secluded and shaded outdoors:
Rather than going for outdoor drapes to ensure privacy, plant a curtain of Virginia creepers to form a secluded and shady outdoor area. It will make the garden sunny in the winters and shady in the summers. You can follow the plan we suggested before and build a trellis to have the creepers hanging from there.
Creating a nice and shaded side yard for your home:
Put shade-loving vine that attaches itself to walls and fences and create a focal point using a vessel. To complete the look, have a charming gravel pathway at the side yard that leads to the back of the house.
What are the types of plants that do well in the shade?
Blechnum 'Silver Lady,' Alpinianutans, Heliconia' Red Christmas,' Costus' Red Tower,' and Strelitzia Nicholai are the plants that do well in the shade. Creeping Fig (Ficuspumila) is also a good idea for shaded backyards or side yards.
Landscape Design for Your Sloped Front Yard
Start by lessening the lawn in the sloped yard:
A major point of frustration in a sloped front yard is lawn management. The poor drainage of the soil ends up making the grass grow unevenly. So, look for rain-garden plants if erosion is caused by runoff or rain. If the area is subject to wind erosion, go for local variants of drought-resistant plants.
Create flat space on parts by going for terracing:
You would need professional help to create more level space in your yard as the volume and weight of the soil to be removed would be huge. However, terracing in landscape construction not only helps to create islands of flat space on the sloping parts but also looks pleasing.
How can you fill a sloped yard?
Use boulders and rocks to fill your sloping front yard. Have the rocks placed nicely at the bottom of the slope or scatter them down the slope. Furthermore, you can flatten and fill in the soil between the boulders to have a nice planting area for herbs and shrubs.
Landscape Design to Beautify Small Spaces
Use contrasting plant material and create layers:
Small spaces might feel paralyzing when you think of landscaping. So, the aim is to make the area appear bigger than it actually is.
For that, you can go for contrasting plant material like a bright-colored foreground with a dark-colored background; for example – a chartreuse foreground with a dark green background and a blue-green foreground with a purple background. Also, create layers in your landscape design, such as tall, medium, ground-covers, and accents.
What kind of plants is perfect for small backyards?
Choose the kind of plants that can be easily sheered back while maintaining their shape not to look woody and stiff. Ensure the plants grow upward and not outward because the former will soften the edges of the property and make it appear wider.
How to use garden furniture to landscape a small space?
Elevate the garden furniture of the floors to create an illusion of bigger space. Choose hanging chairs or swings that make a comfortable sitting space within a small space. Ensure that the sightline and floor clear to make the area look wide.
Summing Up
And that's it! You now know twelve ideas that can brighten up all kinds of spaces. So, which of these ideas do you intend to go for? It is time to put a bit of your own spin on these ideas and create a landscape design that draws praises from neighbors, guests, and friends.