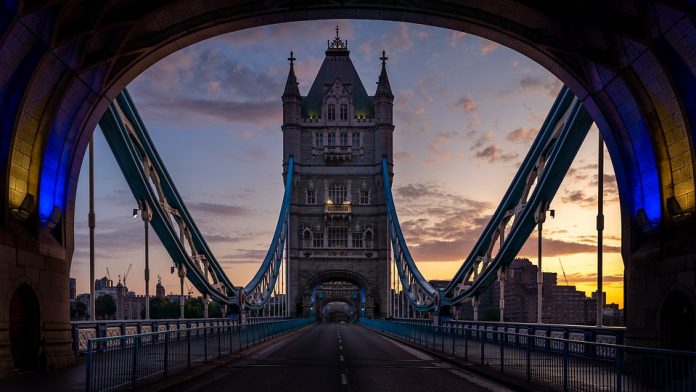 Welcome to the city of London, the cultural capital of the UK. When you think about London, you think about a bustling metropolis. Over 30 million tourists visit the city annually to see the sights and learn what London is truly all about. If you plan a trip to London for your next holiday, here are the main places you must visit. So, squeeze in as many as possible before you have to leave!
London Bridge
The city of London offers you may want to see one of the city's many landmarks. London Bridge is only 10 minutes away and will give you a fantastic view of some of the city's biggest landmarks
London Bridge is a captivating landmark that beckons tourists to its historic embrace. Nestled on the River Thames, it symbolises London's rich past and vibrant present. Visitors are drawn to its iconic silhouette, a fusion of modernity and tradition. Strolling across this bridge offers breathtaking views of the Tower Bridge and the city's skyline, making it a photographer's paradise.
The bridge's history, dating back to Roman times, adds significance to every step. Tourists can explore its cultural legacy at the nearby London Bridge Experience and Tombs. The bustling Borough Market nearby tantalizes taste buds with diverse culinary delights. In the heart of London, this bridge isn't just a crossing; it's a captivating journey through time and culture.
Big Ben
Big Ben, an iconic symbol of London, is a must-visit for tourists. Towering over the Palace of Westminster, this majestic clock tower encapsulates the city's grandeur. Its melodious chimes resonate through history, captivating visitors. A guided tour inside unveils the clock's intricate mechanism and offers breathtaking panoramas of London from the Elizabeth Tower.
Adjacent to the River Thames, Big Ben provides an ideal backdrop for leisurely walks along the scenic South Bank. Illuminated at night, it adds a touch of magic to the cityscape. Big Ben's rich history, profound resonance, and proximity to Westminster Abbey and the Houses of Parliament make it an essential stop, immersing tourists in London's timeless charm.
Tate Classic & Tate Modern
Are you a fan of art? You will be happy that London hosts famous paintings and photos from creators like Claude Monet, Andy Warhol, Rembrandt and John Martin. If you want to see some of them, why not visit the Tate Classic (for older paintings) or the Tate Modern? They host some of the greatest paintings in all of London and put on tours (daily) and exhibitions to entertain their visitors. You will get lost in the gorgeous art exhibits for hours on end.
Buckingham Palace
The UK is famous for its royal family and its gorgeous royal palace. The best thing about Buckingham Palace is that there are daily tours that you can book yourself on. You can explore the different rooms of the palace, see the changing of the guards and even explore the gardens. There's never a better place to go if you want to understand what British royalty is truly like.
The Shard
The Shard, located in London, is an iconic skyscraper and one of the city's most recognizable landmarks. Standing at 310 meters tall, it offers breathtaking panoramic views of the city from its observation deck, known as "The View from The Shard." Visitors can ascend to the top in high-speed elevators and enjoy unparalleled vistas of London's skyline, including famous landmarks such as the Tower Bridge, St. Paul's Cathedral, and the River Thames. The Shard also houses various restaurants, bars, and luxury hotels, making it a vibrant destination for dining, socializing, and experiencing the city from great heights.
The Shard Not only does it have a hotel and high-class restaurant inside it, but it also has views stretching up to over 40 miles. You can see some of the biggest tourist spots from on top of the observation deck, which sits over 800ft from the ground. You will have a great time there if you have a strong stomach for heights.
Madame Tussauds
Madame Tussauds London is a wax museum in the heart of London that showcases lifelike figures of celebrities, historical figures, and sports stars. Visitors can interact with the figures, take photos, and feel like they are rubbing shoulders with the stars. From the Royal Family to Hollywood A-listers, Madame Tussauds London is a fascinating and entertaining attraction for people of all ages. This includes the royal family, Shakespeare, British politicians, Usain Bolt, and Lady Gaga. It's a once-in-a-lifetime experience!
River Thames
The River Thames, the lifeblood of London, is a captivating destination for tourists. This iconic waterway meanders through the city's heart, offering many experiences. A leisurely stroll along its picturesque banks reveals the perfect blend of historic and modern London. Iconic landmarks like the Tower Bridge, the London Eye, and the Shard grace its shores, providing stunning photo opportunities.
Hop on a Thames river cruise to witness the city's beauty from a unique perspective, or take a romantic walk across one of the many charming bridges. The South Bank, with its cultural venues and street performers, adds a vibrant touch to the river's allure. Whether it's a leisurely boat ride, a scenic jog, or a quiet picnic, the Thames embodies the essence of London, making it an essential stop for any tourist.
In conclusion, London is a city that effortlessly blends its rich history with its dynamic present, offering visitors an unforgettable experience. From the regal splendor of Buckingham Palace to the modern marvels of the Shard, and from the timeless charm of Big Ben to the tranquil beauty of the River Thames, London presents a tapestry of experiences that cater to every traveller's desires.
Whether you're a history enthusiast, a foodie seeking culinary adventures, an art lover, or simply a wanderer looking to soak in the city's unique atmosphere, London has it all. Its diverse neighbourhoods, cultural diversity, and iconic landmarks create a vibrant tapestry that beckons exploration.
So, as you plan your visit to this extraordinary metropolis, include these must-see attractions on your itinerary. But remember, London's true magic lies not just in its famous landmarks but in the unexpected moments and hidden gems you'll discover as you explore its bustling streets. Embrace the city's spirit, and let it leave an indelible mark on your heart and memory. London is not merely a place; it's an experience waiting to be lived.