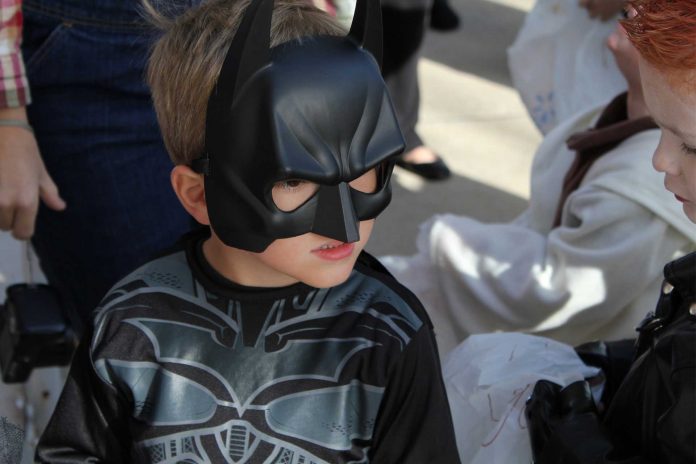 Park Row Restaurant is discovered in the heart of London on 77 Brewer Street, near Piccadilly Circus and that will open in spring. The restaurant is covering 18,000 sq. ft. area. and people can enjoy food in the basement at the Crown Estate. On entrance, guests can enjoy views of three bar and various dining environment. The interior is designed by Ab Rogers Design (ARD) and son of architect Richard Rogers. This is a new concept for Batman themed restaurant which will be alluring the people of various nations towards the country. Lots of well Batman fans are waiting for seeing this restaurant and they will definitely love it.
The restaurant is a partnership between Warner Bros. Consumer Products, DC, and Wonderland Restaurants – a private equity-backed business founded by entrepreneur James Bulmer.
As per Forbes, Bulmer said:
Trends in our sector are moving towards fun, immersive and experiential dining and our aim is to demonstrate this on a grand scale with exceptional food and drink to match.
I am still a child at heart, inspired by the greatest stories and storytellers. For me, great food experiences are about unlocking guests' emotions and creating edible memories.
They will keep the name of the largest room is the Iceberg Lounge, which is dedicated to comic of Batman book "Villain The Penguin". Furthermore, the quality of the food of this restaurant will be greatest and the restaurant is backing it up with some serious and different types of meals in the kitchen.
Additionally, Magician Chris Cox, who will do magic tricks in the restaurant as he did in the famous movie Harry porter and the crush child stage show, which is also run by warner.