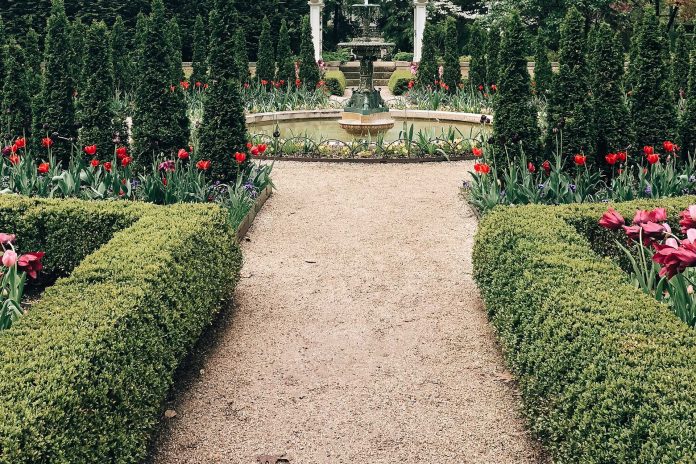 Landscaping your garden is one of the best ways to increase the desirability of your home and add value to it, too. However, it tends to cost a lot of money. This is unless you do the landscaping work yourself.
While this means you make huge savings on labour costs and general intrusions into your private home, the downside is that, unless you're particularly green-fingered, the end result can be less than ideal. 
Having said this, landscaping your garden by yourself doesn't have to be daunting. In fact, once you've created a clear plan and stick to it, you can undoubtedly transform your garden, without risking huge bills. 
Here's what you need to know before you landscape your own garden:
Before you start, you will need to find the right equipment
If you are planning on landscaping your garden by yourself, you will need the right tools for the job. Now, this of course depends on what you're planning on doing to your garden. If you want to excavate an area of your garden for example – whether to create a raised patio or to even up soil levels – you will need dedicated equipment. While it is unlikely you have a mini digger lying around, by using Boels mini digger hire you can rent the equipment you need without the financial outlay of buying it outright.
This drastically reduces the costs of landscaping, and, so long as you know what you are doing, can get the job done exactly as you want it.
Decide upon a clear vision for your garden
This is a vitally important step if you're going to landscape your garden yourself. While it sounds obvious, creating a clear vision is easy to overlook. Although it is natural to long for a spontaneous change once in a while, you must be sure about what it is you want your garden to look like, in order for the work to cost within your budget and to remain a cohesive and aesthetically pleasing outdoor space. 
For instance, if you are undecided between a Japanese garden or a more utilitarian decking area with a BBQ and hot tub, then you should obviously decide between the two, rather than end up with an unhappy compromise. 
Create a budget and stick to it
Once you've created a plan, you need to budget for it. When deciding upon your budget, it is critical to base it firmly in reality. Don't conjure up a number and force yourself to stick to it, because you've convinced yourself that if you spend any higher or lower you can't justify it. After all, landscaping often runs over the original budget. If you haven't prepared for this, the results could be costly.
Therefore, carefully research everything from the cost of hiring equipment to the price of flower pots. This will give you a realistic figure to work towards, but of course, have a contingency plan in place in case your spending overruns. 
Focus on simple, cheap changes that transform your garden
Landscaping your garden is not just about earth moving and elaborate water features. 
It is actually the small changes that shout the loudest in gardening. Try not to get carried away with dramatic (and expensive) features or landscaping ideas when simply incorporating a few new flower beds and investing in some new outdoor furniture would do the trick.