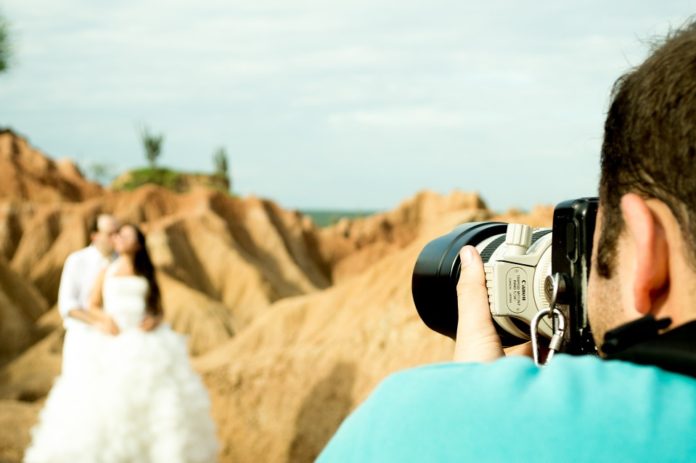 Everybody wishes to have a long lasting memory of his or her wedding and the choice of photographer is key to that. The photos that you have taken will give you a long-lasting visual memory of one of the greatest days of your life so ensuring you have the right person taking your photographers is essential.
The photographer should have a studio where you can sit with him, review past weddings that he has photographed and where you can discuss his participation in the wedding. You should receive a full quote which will show how much he will charge for each service, such as attendance at the wedding, at the reception, and for the wedding album.
These days as we live in multi-cultural society weddings take place in many places including churches, mosques, Sikh temples, synagogues and Registry Offices each of which has their own regulations and culture. It is essential that the photographer has knowledge of the practices in each establishment as without this he will interfere with the ceremony, and will not be able to take the photos he wishes to take. In some churches, he will not be able to use a flash and he should be able to circumnavigate that issue.
Here are a number of questions which you will need to put before him amongst which should be:
Can you take both black and white photos on the day?
Are you able to stay for the whole reception as the cake may be cut late on?
Can you take pictures of people dancing at the reception?
Are you able to offer a video service if we require?
We may wish to stop at certain features we will pass as we travel from the wedding to the service. Can you follow and take photographs for us?
In general, you should look at the history of the photographer, see if he is qualified, examine past work and ensure that there are no hidden costs. Examine what prints will cost as the guest will no doubt wish to have their own prints.