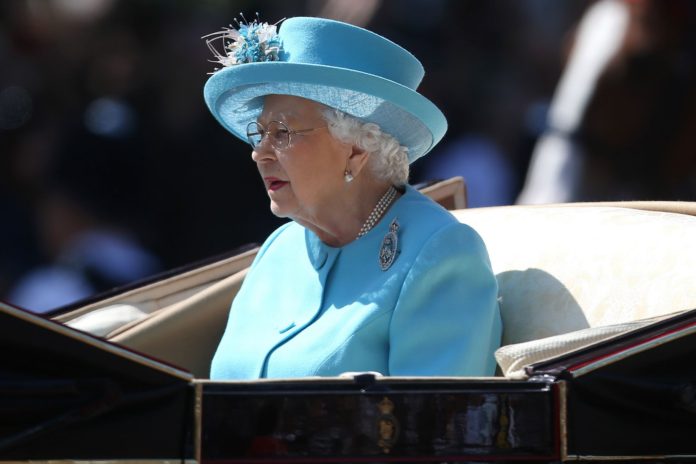 Meghan Markle looks great again in pastel outfit after their post-honeymoon for the celebration of Queen's birthday on Saturday.
Along with Prince William and Kate Middleton, The Duke and Duchess of Sussex, Prince Harry and Meghan Markle also joined the colour ceremony for the trooping.
The Queen's 92nd birthday celebration officiate at the Buckingham Palace. Even though the real birthday of the Queen was on April 21st but the official celebrations summons after Prince Harry and Meghan Markle royal wedding.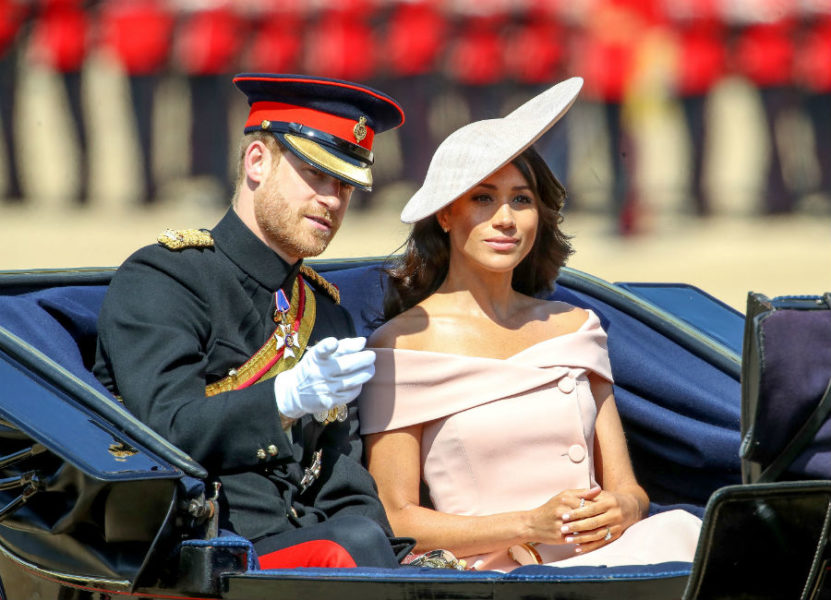 Prince Harry in his army outfit along with Meghan Markle has arrived in the palace in a grand carriage. Meghan Markle wears a spectacular off- shoulder pastel outfit which was completely different from the outfit which she wore on the first official meeting after a wedding. The pale pink royal dress wore by Meghan Markle was designed by the royal designer Carolina Herrera. Folded Bardot neckline and button details give the dress a unique look. Along with the dress she wears a matching hat which was created by Irish milliner Philip Treacy.
The carriage was followed by Whitehall's Horse Guards Parade and after that, they join the monarchy members for watching the RAF flypast at the Buckingham Palace balcony.
The Queen gives her first public appearance after having eye surgery for the cataract removal and joined by all the royal family members.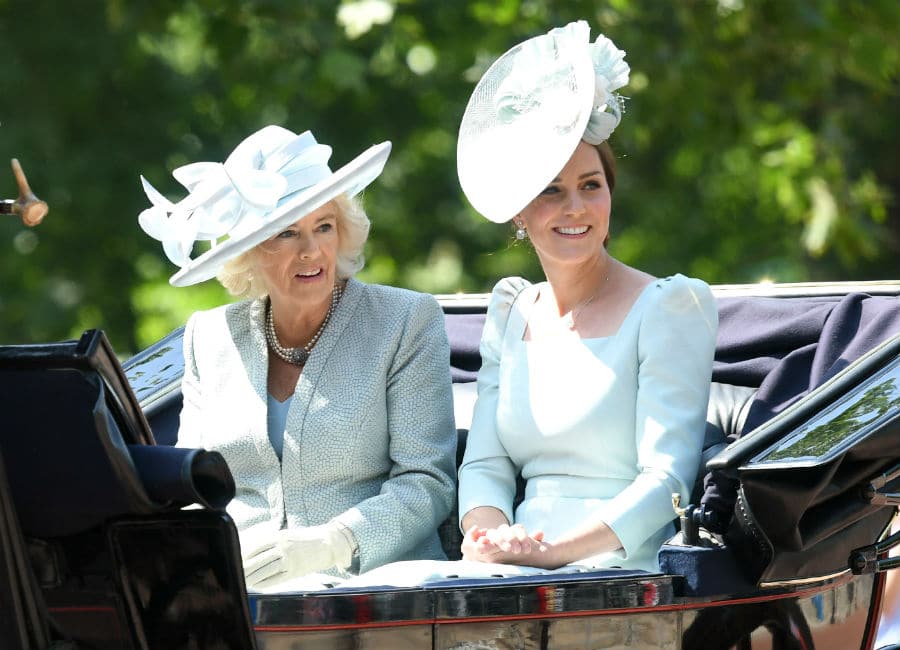 Simultaneously, Kate Middleton also wears a pastel-toned outfit for the grand event. She came with her husband Prince William and Camilla the Duchess of Cornwall in a carriage.
Kate Middleton, Duchess of Cambridge looks amazing in a blue puff-sleeve dress.
Prince George and Princess Charlotte also attended the celebration event and gives the royal appearance along with other royal family members in the balcony of the palace because it is a tradition of the royal family.