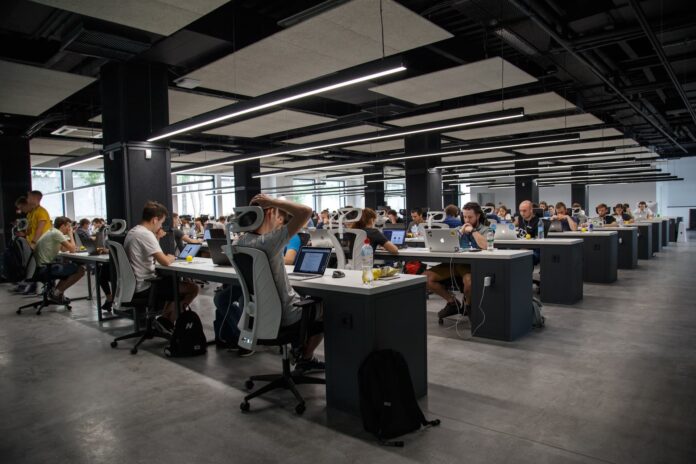 There are many steps you can take if you need to improve the safety standard of your workplace. From investing in SMSTS refresher training to wearing PPE at all times, there are various things you can do to prevent accidents and keep people safe on construction sites. Let's look at some of the most important site safety steps you can take right now.
Wear PPE at all times
PPE is essential in environments like construction sites. Examples of important personal protective equipment include hi-visibility workwear, safety boots and hard hats. PPE can save lives and protect you from serious injuries, so it's incredibly important to utilise it when you're working in hazardous environments.
Don't start work before you've received an induction
Never start work on a construction site before receiving a Site Induction. Since each site you work on will have its unique range of hazards, it's not sufficient to follow the advice you've been given for other projects.
Keep your site tidy
Construction sites can become very untidy, with countless things lying around on the floor. With this in mind, it's no surprise that slips and trips have been responsible for almost a third of major injuries sustained on construction sites over recent years. Keep your site today as you go and never leave things on the floor when they don't need to be.
Don't work in an unsafe area
If you suspect an area is unsafe, do not start work in it. Many fatalities have occurred as a result of falls from height, equipment collapsing and overturning and moving vehicles. If you do need to work at height, ensure sufficient fall prevention equipment is in place. If you see a hazard on a construction site, make sure you report it as soon as possible.
Use the correct equipment for the job
Using the incorrect equipment for a job can be very risky. You also need to ensure work equipment is in good condition and is safe to use before you begin. Construction sites always have a strong possibility of wet conditions, which is why 110v equipment is normally used in these environments rather than 240v tools.
Invest in SMSTS refresher training
If you're a manager, director, or project manager in charge of construction site work, it's highly advisable to attend SMSTS refresher training to update your knowledge of the latest health and safety laws. An SMSTS refresher training course can tell you everything that you need to know about complying with health and safety legislation on a construction site. The course will discuss topics like risk assessments plus monitoring and managing hazards in detail.
Contact us
At Target Zero, we are ready to hear from you right now if you need to book yourself or someone else on an SMSTS refresher training course. You can reach us today by giving us a call at 0333 444 0018, by completing the form on our site or by sending a message to [email protected].