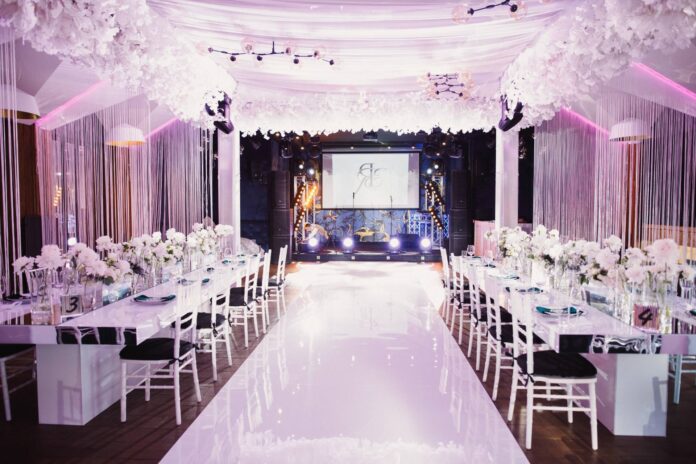 When it comes to hosting an event that's both unique and memorable, marquee hire offers an excellent solution. Marquees provide a versatile, customizable, and stylish setting for weddings, parties, corporate gatherings, and more. However, to make the most of your marquee rental, there are several key considerations to keep in mind. Here are some facts you should remember when opting for marquee hire.
1. Early Planning is Crucial
One of the first things to remember is that marquee hire requires early planning. It's not something you can leave to the last minute. Marquees are popular for events, especially during peak seasons, so booking well in advance is essential to secure the date and type of marquee you desire. Starting the planning process early will give you more options and reduce the risk of disappointment due to limited availability.
2. Budget Wisely
Just like any other aspect of event planning, budgeting is a crucial consideration. Marquee hire costs vary widely based on size, style, location, and additional features. Create a clear budget that includes the rental fee and costs for lighting, flooring, furnishings, heating or cooling, and any other add-ons you may require. Being transparent about your budget with your marquee hire provider can help them offer options that align with your financial constraints.
3. Know Your Guest Count
Understanding the number of guests you expect is essential when hiring a marquee. Marquees come in various sizes and layouts, and choosing the right one depends on your guest count and event type. A marquee provider can help you select the appropriate size to ensure your guests have enough space to move around comfortably.
4. Customize Your Marquee
One of the fantastic advantages of marquee hire is the ability to personalize your space. Consider the theme and atmosphere you want to create for your event, and work with your marquee provider to choose the right decor, lighting, and furnishings. Many marquee rental companies offer a wide range of customization options, allowing you to create a unique and memorable setting.
5. Check Local Regulations
Depending on your event location, you may need to acquire permits or adhere to local regulations when using a marquee. This can include safety regulations, noise ordinances, or specific requirements for temporary structures. Checking with your local authorities and marquee hire provider can help you navigate these legal requirements.
6. Weather Contingency Plans
The unpredictability of weather is a significant factor when planning an outdoor event with a marquee. While marquees provide shelter from rain and harsh sunlight, they may require additional heating or Portable Air Conditioning to maintain a comfortable environment. It's essential to have weather contingency plans in place to ensure your event proceeds smoothly, whether it is heating or portable air conditioning, whatever the weather throws at your event.
7. Access and Logistics
Remember to consider the logistics of setting up and breaking down the marquee. Ensure that there is suitable access for delivery vehicles and that the marquee can be installed safely. Also, think about the timing of setup and takedown to ensure that it aligns with your event schedule.
Conclusion
Marquee hire is an excellent choice for creating a unique and customizable setting for your special event. To make the most of your marquee rental, plan early, budget wisely, understand your guest count, customize your marquee, check local regulations, prepare for weather contingencies, consider access and logistics, and consider any additional features you may require. With careful consideration and collaboration with a reliable marquee hire provider, your event can be a resounding success.