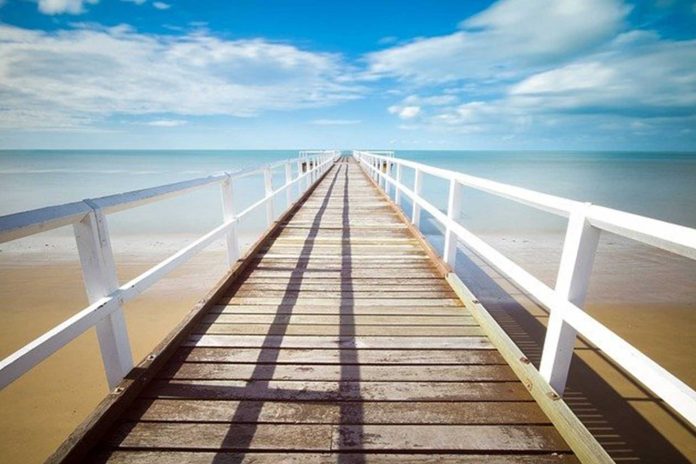 Whether you're going through the honeymoon period of your relationship or feel the need to recapture the romance, escaping to somewhere new with the one you love is always an exciting experience. It's the ideal way to reconnect without the distractions of your jobs or other commitments that can often occupy your time and take the focus away from your partner. While these things can't be avoided and are perfectly normal, if you start to neglect your partner or feel neglected by them, this can put a strain on the relationship. To make sure that you keep the spark between you alive, consider going on a romantic getaway and take some inspiration from these ideas.
Beach holidays are ideal for relaxing in the sunshine and listening to the sound of the waves washing up on the shore. It is this zen atmosphere that makes a beach holiday one of the most perfect destinations for couples, especially if you choose an adult's only resort. This is particularly great for couples with kids who have chosen to get away together for a break, so the last thing you'd want is to listen to others people's kids running around when you're trying to unwind with your partner. You can both enjoy walks together on the beach at sunset, take advantage of the resort spa and book in for couple's massages, and enjoy gourmet meals while looking out across the moonlit bay. Is there anything more romantic than that?
Perhaps hot sandy beaches aren't your thing. Or maybe you're in the mood for a 'winter wonderland' kind of holiday. These are particularly fun to do around the festive season, and snuggling up to your partner in front of a roaring fire in a gorgeous chalet could be the perfect way to reignite the passion. You can spend your days having fun on the slopes, then head back as the skies get dark to get cosy in a gorgeous private chalet where you can cook a romantic dinner together while watching the snowfall outside. Check out these ski chalets in Bansko, Bulgaria for some excellent examples of what you can expect on a holiday like this.
City breaks are great for both long trips and weekend getaways. There will be plenty of things for you and your partner to do, whether that's visiting some historic sites or roaming around gorgeous art galleries and museums. You might also get the opportunity to catch a show at the theatre if you both love the performing arts, and not to mention the range of great restaurants and bars for you to spend your evenings in together. This is the ideal kind of getaway for couples who love cultural holidays and like to have plenty of things to do. You could even visit one of the most romantic cities in the world to fall in love with each other all over again as you roam the dreamy streets.
Safaris can be wonderful holidays for those who admire the animal kingdom and want an opportunity to see these beautiful creatures in their natural habitats. They could be the perfect romantic getaway for couples who have a sense of adventure but who are also looking for a comfortable place to stay. Although a safari holiday might seem a bit risky as you'll be watching animals in the wild, they are organised by professionals and are generally safe. You can read more about safari safety here.
This is another one for couples who want to escape into nature but also want the opportunity to unwind rather than spending the day watching wild animals. You can hire a cabin in the woods and spend your time hiking nature trails or swimming in the lake if there is one nearby. If you go during the summer months, you could even light a fire and sit outside stargazing together under blankets while sipping on a glass of wine. It is the perfect way to reconnect with each other and disconnect from the usual distractions in life, especially if you keep your tech use to a minimum and try to get back to basics during your stay.
Last but certainly not least, glamping could be another fantastic romantic getaway for you and your partner. It has all the benefits of enjoying the great outdoors, but with the added luxury of staying in a boutique hotel. You will have a comfortable bed to sleep in, a kitchen area, usually a wood-burning stove to keep you warm at night, and some even come with a hot tub you can enjoy day or night. Open a bottle of bubbly and set the mood as you enjoy each other's company in your glamourous tent all night long.
If you think you and your partner could use a romantic getaway, consider the suggestions above and see which type of holiday would be right for you.