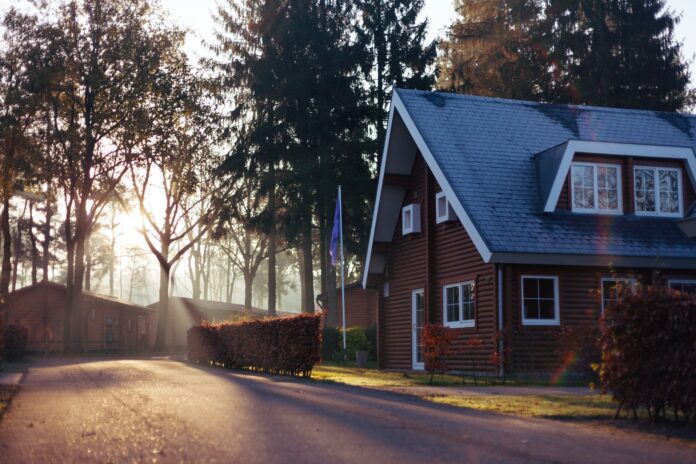 As the colder weather approaches, property viewings are still being arranged faster than ever. Estate agents in Gravesend are seeing a steady stream of listings coming in. If you are worried about your house feeling cold and unwelcoming due to the weather, we have a few handy hints that might just help to create a winter wonderland home decor design, without breaking the bank.
Focus on the accessories
If you are accessorising your home specifically to create a warm and cosy welcome for your upcoming viewings, then start with the small accessories. Avoid buying any extra furniture or large items and instead focus on small changes that can be made quickly and easily, without costing a fortune. Now is the time to consider putting up a stylish and beautifully decorated Christmas tree if you celebrate the holiday. Try to avoid overcrowding the tree with personalised ornaments and instead opt for an on-trend theme that will match your home decor. Current trends include magical woodland themes and dark emerald greens. Alternatively classic red and white candy canes are always a winner.
Warm and cosy lighting for a relaxed and welcoming mood
When thinking about lighting, try to avoid harsh white lights and instead opt for warm and cosy tones. This will help to warm up the house and to avoid it feeling cold. At a time where many are struggling to afford  their heating bills, creating warmth through accessories could make a noticeable difference to the mood and feel of the room. Instead of switching on the main light, try placing lamps in alcoves and corners of the room to create cosy mood lighting. Candles in festive scents will help to create a relaxed vibe, whilst fragrancing the house. Avoid scents that are too overbearing as these may be hard for some allergy sufferers to cope with.
Bedding and bedroom decor
Adding freshly washed bedding to your beds before people arrive for viewings gives a clean and comforting scent, as well as pulling the whole look of the bedroom together. Festive bedding is fine but aim to keep it stylish. Tartan reds and burnt orange tones or subtle Christmas themes. Accessorise with soft and fluffy cushions to pull the whole look together.
Keep it simple and clutter free
Finally, keep things clutter free. Now is a good time to put away the hundreds of ornaments cluttering up the mantle and store them ready to display in your new home. Allow your prospective new buyers to be able to visualise your home as their own and embrace their creativity. Simple storage ideas and colourful boxes for playrooms and children's areas will show how the room can be used, loved, and played in without making it appear cluttered and small.