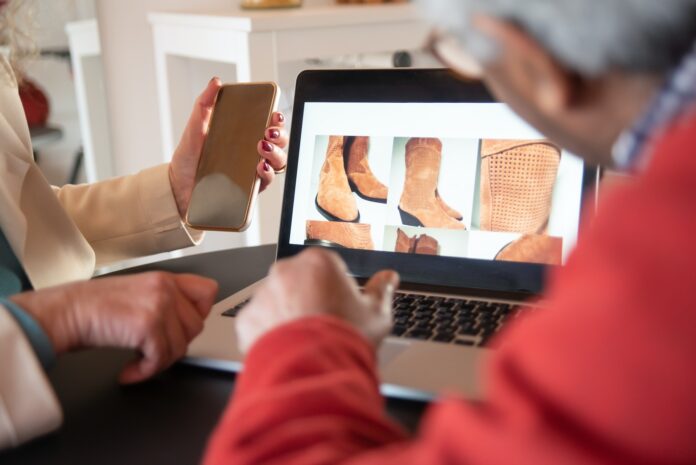 Let's look at 6 things you can do to get people to visit your new online store. These include selling to your current customers and getting new ones.
1. Use Google Ads
When you use Google Ads for search engine marketing, you can bet on keywords to get to the top of search engine results pages. Search engine optimization is all about getting that desired "top spot," but just so you know, Google Ads will still come up first.
Search engine marketing is an excellent method to promote your website because it doesn't require any design and can be very effective at bringing in new visitors. You'll see results in real-time, and you can change your campaign plans as you go based on how well they work.
2. Use social media to spread your ads
People spend a lot of time on social media, so it's a good place to put ads because you know people are there. Which road would be the best place to put a sign if you were going to buy one? This is also a way to think about advertising on social media.
If your audience spends a lot of time on Instagram but not on Twitter, you should put most of your money into Instagram.
Photos and movies can be used in your ads, but you should start small. A picture ad is a great way to get people to notice your product. Try using easy, interesting pictures of how your product is used, and change your strategy based on how well it works in the first two weeks.
3. Increase your social profile on your own
If you have an online business, you'll want to use every chance you get to increase digital interaction. One of the easiest and most effective ways is to put a little extra effort into your social media outlets and fill them with interesting pictures and videos.
We really like how Bon Bon Bon uses Instagram to show off these beautiful pictures of their products. You can also use social media to your advantage by giving things away, working with bloggers who are involved in your niche, and using the right hashtags.
If you already have a core group of people following you on social media, now is the time to build on that. Increase the number of posts you make and spend a little more time making visual material and short, interesting videos. Increasing interaction with your followers makes it more likely that their followers will know about your brand. Encourage people to share, and use material made by users.
If you need to work on your social media profile, now is the time to do it.There's no need to be everywhere. Make sure you're on the channels that your target customers are using and put your attention there.
4. Improve the website's SEO
Search engine optimization (SEO) includes a lot of different things, and if you try to improve, you can fall down a deep, deep rabbit hole. If you're just starting out, keep these things in note.
Think about how your users talk about your goods and what they want to know.Pay focus on what's on the page. On-page content includes titles and descriptions of products, images, blogs and other material you might have, etc. You want to make sure that your content uses natural language that your customers might use when looking for related goods and that it answers their inquiries.
Meta tags are also important. Title tags help a search engine figure out what each page is about. They are like headlines for a search engine. The title tag for each page on your website should be different. Meta descriptions are brief accounts of what each page is about. Users will see your title tag and meta description first when your site comes up in a search engine's outcomes.
5. Take part in online conversations and events
As online communication and events grow, there may be chances to make target groups more aware of your brand. Use your skills to get the word out about your business by taking part in webinars or Internet conferences.
Find chances for virtual malls and markets and use them.
6. You might want to use celebrity marketing
Influencers are people who have a big online following and have the power to "influence" what those people buy.
Working with the right influence can put your product in front of a huge number of potential customers and raise brand recognition. To get the most out of influencer marketing, make sure that the people who follow the influencers you want to work with are the same people you want to work with and that their values are the same as your brand's.
Influencer advertising techniques include having an influencer write a blog post about your product, post reviews or demos of your product on social media, or talk about your product at a public event.
Conclusion
It may seem difficult to start selling online or to develop your online presence into a crucial retail channel, but it's more than possible if you take things slowly.
Maintain consistency, exercise patience, and refrain from taking on too much at once to avoid becoming overwhelmed. Pick a handful of these marketing strategies that you believe will be most profitable for your company. Once you start to see results, you can then refine and adapt.