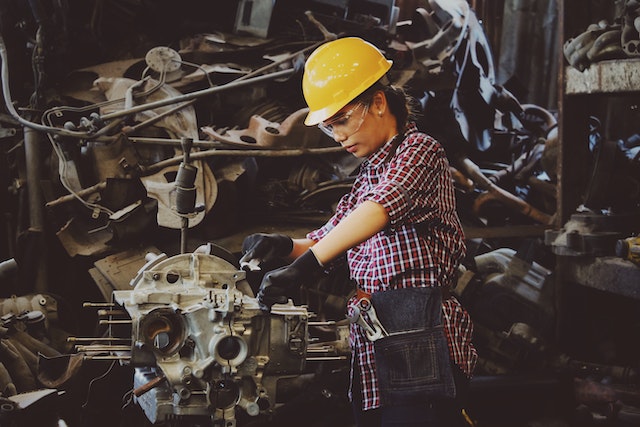 Fine metal particles and smoke may be produced during industrial processes as a result of coolant treatments and the heat of a machined component. These coolants can result in subpar finishing on the machine parts. The working atmosphere inside the facility can also be impacted by coolant. Moreover, it may be combined with airborne particles, putting employees at risk of inhalation. With the use and installation of a machine coolant recycling system, all these dangers can be easily eliminated from recycling coolant. The maximum amount of coolant may be cleaned and recycled with the aid of this technique. For the recycling of coolants and metalworking fluids, machine coolant recycling systems are primarily employed in various manufacturing facilities, factories, and industries. These fluids include those used for drilling, tapping, and cutting. In addition to this, these machine coolant recycling systems have a number of other advantages.
The Following Are Some Of The Main Advantages Of This System:
Fantastic Recovery
Many manufacturing facilities may recover up to 85% of spent coolant through recycling when using this machine coolant recovery technology.
Increasing The Machine's Functional Life
By employing clean coolant, this recycling system also contributes to extending the tool life of the machine. As a result, the company will ultimately save money.
A Secure Environment
Workers and employees are crucial for improved business and output. They must therefore work in a secure and wholesome setting. The protection of the worker's health and safety is one of the other advantages of this machine coolant recycling system. Additionally, it lessens any skin issues the employee may have at work. Not only that, but this technology is also in charge of removing environmental dangers and disposing of them off-site.
Cost Reduction For Coolant
The price of new coolant concentrate can be reduced with the use of a high-performing coolant recycling system. In addition, these systems lower the cost of disposing of used coolant.
Annual Cost Reduction
Up to 85% of the spent coolant can be recovered using this equipment. Because a significant amount of spent coolant will be recovered, this will aid in lowering annual costs.
Fewer Or No Downtime
These coolant recycling systems enable a variety of sectors to guarantee minimal or no downtime. The main advantages of these systems are the installation of very sophisticated automatic mixing systems, which reduce downtime. In addition, this coolant recycling system lowers the need for rework and raises the quality of machine parts.
Lowering The Cost Of Operations
The entire industrial process is made simple and efficient by these systems' unique high-performance self-contained design.
In addition to these benefits, installing a coolant recycling system guarantees a decrease in smoke and bacteria in the workplace, lower disposal expenses, increased worker productivity, improved health and safety, and lower waste hauling fees.
These coolant recycling systems have many advantages, including better working conditions, excellent recovery, low maintenance requirements, and many more. So, this machine coolant recycling system is a better choice if you wish to recover up to 85% of used coolant.