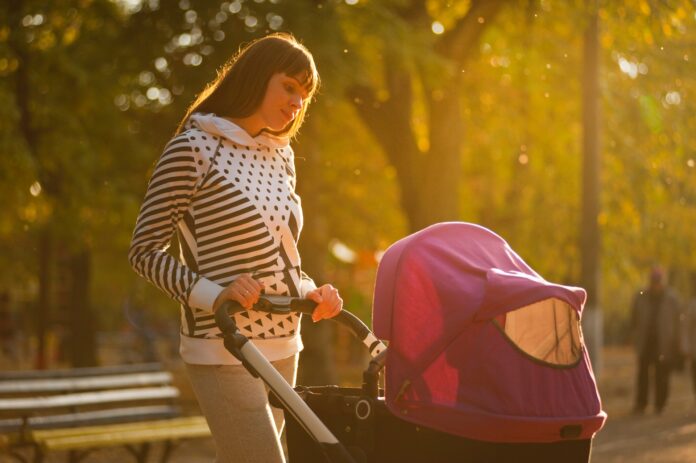 You won't need a Stroller waggon if you only have one child and don't plan to have another. Otherwise, Stroller waggons are a big deal for families who love to explore and spend time outside with their kids. They have many features and perks that make going on trips with many kids easy.
Let's start by looking at the other times when Strollerwaggons are a good choice.
Here are 8 reasons you might want to buy a Stroller waggon.
When going on family trips, Stroller waggons are useful for more than just moving a lot of kids. The best pram waggons also make things easier and more comfortable for the parents. Find out more about when Stroller waggons are a good choice:
1. It can hold more than two kids:
A pram waggon can fit more than one child. You can choose from many things in the market. You can carry two, three, or four kids at once! These days, the most popular way to get around every day is in a stroller waggon for two kids.
2. More space for stuff than a pram:
At least two kids can fit in a waggon, and there's still plenty of room for all the baby gear and other things you might need for the day. Most of the time, a waggon can hold more items than a stroller.
3. Babies can take a quick nap anywhere:
When kids play for a while, they get tired and need to rest. Some high-end pram brands make ones that keep kids warm so they can nap on the go. Waggons, on the other hand, have more room for your kids to stretch out and take a break while you're travelling shopping, or camping on the beach.
4. Babies can talk to each other.
Two babies can't really play together in a double stroller, but they can in a stroller waggon. The babies can face each other, play, and enjoy the ride more when they are sitting in boxes.
5. Better at handling rough terrain:
Not every pram can go on any surface. You can go anywhere with a waggon, though. You can always bring the waggon with you if you want to go to the beach, park, or nature walk.
6. Simple to clean:
Waggons are easy to clean because they are boxy and don't have many places for dirt and other things to hide. One type of waggon made for fun can even be used with hose.
7. Simple to carry:
It can be hard to fit a full-sized stroller in the trunk of your car. With a pram waggon, on the other hand, you can save room in your car because it usually folds flat.
8. Kids can board themselves:
The pram waggon is easy for older kids to get on and off of. Some waggons have a zip-door way for little kids to get on and off on their own.
Last Words
Your child will grow too big to fit in a pram at some point. A waggon is more useful for long-term trips with your family than a stroller. It can go on camping trips, park picnics and farming projects in the backyard.
Parents like pram waggons, and they're now the thing to bring on any family trip. I like pram waggons because they make you feel like you're all together. Stroller waggons let families stay together and enjoy the trip as a whole because they have enough space for many kids.