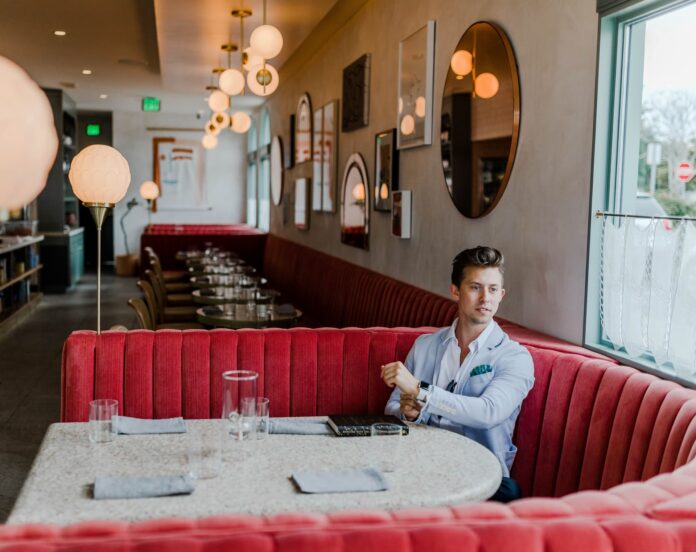 Whatever type of mortgage or re-mortgage you're looking for, there is now help to aid in finding the right UK mortgage for you. It is now possible to apply for a mortgage online. A mortgage is a loan that uses a property that you are buying or already own as security. As such, your property is at risk if you do not keep up repayments.
Finding and buying a house would be stressful enough without having to pick the right mortgage. Before you even start house hunting you should try and sort out the funding. Finding the right mortgage can be confusing, frustrating and time consuming. We have tried to simplify and demystify mortgages for you so that you might find it easier to make the right decision.
Types Of Mortgages
Variable Rate Mortgage Your monthly mortgage payments go up or down, in line with your lender's standard variable rate (SVR). When the SVR changes, so do your repayments. Even if you start off with a different type of mortgage, it will normally change to a variable rate at some point.
Fixed Rate Mortgage
Your interest rate is fixed for the first few years of the mortgage (typically 2-5 years). However, after the fixed period your monthly payments return to your lender's standard variable rate (SVR). So for the duration of the fixed period, you know exactly how much you will be paying each month and can budget accordingly. Should interest rate rise you will not pay extra but conversely if they were to fall you would not benefit from the reduced rate.
Capped Rate Mortgage
A capped rate mortgage basically combines the benefits of both the fixed-rate and variable rate mortgages in that it has an upper limit, 'cap', beyond which the interest rate will not rise. However, should the interest rate fall, you will benefit from the reduced rate.
Discounted Rate Mortgage
You will get a discount off the lender's variable rate which will fluctuate with the interest rate but will maintain the discount in line with any rise or fall in interest rates. The discount will last for a fixed period of time.
Tracker Mortgage
Sometimes called a Base Rate Linked Mortgage, your interest rate is set at a level in relation to the Bank of England base rate and rises and falls in line with it. You could find yourself paying more than the lender's standard variable rate (SVR) Learn More
Types Of Repayment
The repayment options can be simplified into two basic types; Repayment Mortgages and Endowment Mortgages.
Repayment Mortgages each monthly payment you make will be towards the capital you have borrowed as well as the interest incurred on the capital. At the end of the term, you will have repaid the mortgage. This type of mortgage is sometimes also known as a Capital Repayment Mortgage.
Interest-only Mortgages you only pay the interest on the capital you have borrowed during the loan period. This means that the capital has to be repaid in full when the loan period ends. As such, a saving scheme has to be entered into at the outset in order for the repayment to be possible. There are three main saving schemes that are used
Endowment Mortgages use an endowment policy to provide life insurance and invest an amount each month into investment funds. Depending on how the investment performs, the total at the end of the term could be more or less than your original loan amount.
Individual Savings Account (ISA) Mortgages are similar to Endowment Schemes but the use an Individual Savings Account from which the money is invested on your behalf. Again, the performance of the invested funds could lead to a shortfall or surplus at the end of the loan period.
Pension Mortgages work similarly to Endowment and ISA mortgages but you deposit an amount each month into your pension fund. You receive a tax-free lump sum when you retire and it is from this lump sum that the borrowed capital will be paid back. You will normally need separate life insurance to cover the borrowed capital in the event of your death before you are able to retire.
Quick List 10 things you should check before agreeing to a mortgage with a lender
–How much you can afford to borrow
–How you can tell which mortgage rate is best for you
–What the best type of mortgage is for you
–How you should repay your mortgage
–If you can make lump sum payments to reduce the size of the loan
–If there are any redemption penalties
–If compulsory insurance comes with the mortgage
–What other charges you will have to pay
–What happens if you can't pay
–Always check the small print
Quick Tips
where available you can use online mortgage calculators for an estimate of how much you may be able to afford to pay towards your mortgage each month and how much your monthly mortgage payments will be
beware of redemption penalties / ERCs (early redemption charges), some mortgages have heavy penalties if you stop the mortgage halfway through
there are 'cashback' deals available that offer you money back when you take a particular product
most lenders are ready to offer you a loan up to 3 times your regular yearly income after subtracting any other repayments or regular payments you have to make
keep an eye out for first time buyer deals like no agreement fees, free payment protection for the first year – offers vary between lenders
if you are married, engaged or living with a partner, you might be able to include up to 2.5 times your joint net income depending on the lender but it's usually lower
About UK Loans
The UK secured loan is a loan that requires you to provide some form of security. The amount you will be allowed to borrow will depend on a number of factors; including credit history, credit rating, employment status and income. Homes and vehicles are often used as security when people apply for loans (homeowner loans and car loans).
However, you should always remember that you risk losing your home or vehicle if repayments are not kept up. As such, it is important to find a loan with a repayment schedule that best suits your needs. Secured loans in the UK are usually easier to obtain than unsecured loans, especially if you have a poor credit history.
Debt consolidation is another reason why many people choose to obtain loans. One loan can be used to finance the repayment of a number of loans thereby making the debts and repayments more manageable and secure. If you are a homeowner and you are in need of a loan for any purpose look through our list of homeowner loan providers to find one suitable for you.
Bad Credit Loan
Getting credit can be seriously hard work especially if you have a bad credit rating. When applying for credit these days expect to have a credit check done against your name and address as this is one requirement that the lender will decide on to see who is a safe bet to lend money to. Lenders may have many other types of criteria on which they base their lending decisions and of course it varies from lender to lender. However, if you have a poor or bad rating it increases the probability that your application for credit will be rejected.
We all want to know why we have been rejected a loan from a lender. The lender also has the right to check up on your credit status via credit agencies, two of the most popular being Experian and Equifax. You can for a small fee check your own credit report to make sure there are no inaccuracies against your name and address. For another small fee the information can be changed if it is incorrect, outdated information or the credit report on your name and/or address contains fraudulent information.
The information each credit reference agency holds on you may be different but in general when you get a report from the agency you should see information regarding your name, current address, previous addresses, electoral roll information and credit account information.
So, if you are rejected for credit and you are unsure of the reason, this would be an important avenue to investigate and clear up in order to increase your chances of obtaining credit in the future and save yourself from being rejected.
Content by an accounting outsourcing company